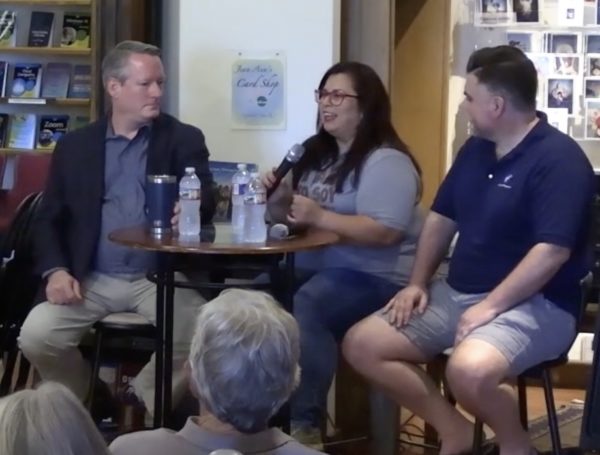 Mid-Del Superintendent Dr. Rick Cobb [left], veteran teacher Sandra Valentine and state Rep. Jacob Rosecrants joined Observer Editor Arnold Hamilton for Aug. 10's Back-To-School Newsmakers at OKC's Full Circle Books, a wide-ranging discussion of the challenges facing students, parents and teachers as the new academic year begins. Click hear to watch/listen.
Next month's Newsmakers — on Sept. 14 — features state Labor Commissioner Leslie Osborn, discussing Oklahoma's workforce challenges and the state of organized labor. Admission is free. Light hors d'oeuvres are on us. 6-7 pm at Full Circle Books.
Newsmakers is presented by the Mary Lou Lemon Foundation.