BY DAVID PERRYMAN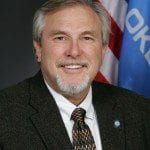 The Christmas Season is upon us and for many, this time of year jogs family memories from decades ago.
The holidays at my grandparents' house were particularly full of life. In the late 1950s they began using an aluminum Christmas tree that was marketed by a company in Wisconsin. For a little guy, it and the accompanying color wheel that splashed the tree with alternating shades of red, blue, green and amber, was a sight to behold.
Of course, the best memories are connected to cousins and aunts and uncles who came and went. There was Uncle Clarence who shared pockets full of lemon drops that he carried to keep his dentures from clacking.
Then there were the presents, like one given my grandfather.
My grandfather had four main goals in life: Maximize the yield on the wheat he grew; catch as many fish as possible as often as possible; make certain that neither the wheat nor the fish got in the way of dominos; and pull fast ones on as many family members as possible.
It was only fitting that the year he asked for a shirt, he opened a gift containing one that was "just like one I already have … smell and all." Soon, after he realized that he was the butt of the joke, the unwashed shirt was replaced with his real gift, a brand new flannel to his liking.
In another case of "careful what you ask for," Aunt Vivian and Uncle Edwin realized after they opened their third package containing a corn popper that Vivian had probably mentioned that their old one had given up the ghost to a few too many people. Thank goodness for gift exchanges.
Unfortunately, some "gifts" are much more difficult to return. Currently the state's health care infrastructure is in freefall and that fact is devastating to thousands of our fellow Oklahomans.
What Gov. Mary Fallin and the Oklahoma Legislature have asked for is "savings" by not allowing more Oklahomans to enroll in Medicaid. The "gift" that Oklahomans are receiving from refusing to allow working Oklahomans whose employers neither provide health insurance nor pay wages adequate to allow the employees to purchase health insurance privately is health outcomes among the worst in the country, an uninsured population that is among the worst in the country and rural hospitals and ambulance services that are being shuttered at rates among the highest in the country.
Uninsured Oklahomans hammer our state in two respects. The leading cause of personal bankruptcies are medical expenses and the leading cause of hospital closure is uncompensated care, defined as providing services for which payment will not be received.
According to an October 2018 report issued by Wallethub, Oklahoma's uninsured rate of 16.35% is second only to Texas.
Two reports released in the past week bear out the consequences. A Journal Record article reported that the United Health Foundation's America's Health Rankings show that Oklahoma's overall health ranking dropped from 43rdto 47th, the largest drop of any state. Simultaneously, according to an Oklahoman article, March of Dimes report showed that more than half of all counties in Oklahoma are "maternity deserts," defined as not having a hospital performing deliveries or an obstetrics provider.
With hospital closures and bankruptcies across the state, conditions are not likely to improve. Cities like Frederick, Sayre, Pauls Valley and Eufaula are learning first-hand how partisan choices destroy a community's health care infrastructure and impact everything from health outcomes, to life expectancy, to economic development.
While Medicaid expansion may or may not be the solution, Oklahomans can no longer endure the consequences of leaders who "just say no" and do not provide leadership toward an alternative solution. It is now evident that we are getting just what they asked for.
– Chickasha Democrat David Perryman represents District 56 in the Oklahoma House