BY RICHARD L. FRICKER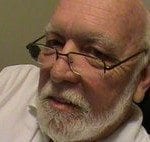 It was while lurching through the morning's first cup of coffee that the Beatles came to mind: "I read the news today, oh boy … " I hadn't actually "read" the news, I had listened as authoritative voices recounted the most recent events of a day in the life of America.
As the voices clicked off individual events a continuum, a string, began to emerge:
Joint Base Lewis-McCloud, WA – A military jury was deciding the fate of Staff Sgt. Robert Bales. He had entered a guilty plea to killing 16 Afghan civilians during two nights of drug and alcohol induced rage brought on by what can best be described as battle fatigue.
Ft. Hood, TX – A military jury was deciding the fate of army psychiatrist Maj. Nidal Hasan who had admitted to the November 2009 killing of 13 fellow soldiers and bystanders and wounding 30 others in his one man jihad opposing the U.S. action against the Taliban in Afghanistan.
Ft. Mead, MD – Army Pfc Bradley Manning had been sentenced to 35 years in Leavenworth Federal Prison after admitting and being found guilty of dumping 700,000 classified army documents to Wikileaks in his effort to end the wars in Iraq and Afghanistan.
There are common threads that weave this tapestry: they were all members in good standing of the U.S. Army, each admitted guilt, each was tried by their peers, and all three will most likely go to the same military prison at Leavenworth.
What we have is one man who had done too many combat tours, seen too much and, as his attorney said, "snapped." We must ask: did we ask too much?
What we have is a man whose religious fervor became too much. Perhaps we must ask if we have become too strident in our view of the "non-us." One need only look to the church in Westboro, KS and their homophobia or the killing of Dr. George Tiller in 2009 as he attended church in Wichita, KS, and the actions of Maj. Hasan, while deplorable, don't look so unfamiliar.
What we have is a man who discovered the American people had been lied to by the government. Regardless of the reason, the lie was the lie. And with 700,000 documents displaying the lie, it became too much. He will remain a traitor or hero, depending on who is doing the assessment. Perhaps we should ask if we are abusing our security system for the sake of security or to avoid accountability.
These are only three men, who until one defining moment, were like the millions of others who have worn, fought and died in the same uniform. But they are not the first – nor will they be the last – to take an action we cannot abide, regardless what the collective contribution.
It is important to understand these types of actions occur in every military, in every county, in every century. Whether it is a Mai Lai, Wounded Knee, Bosnia, Rwanda, 1920's Mexico, Guatemala or any other of the millions of wars in which this specie has found itself, there will be the anomaly.
Even perhaps the most celebrated – if that is the word – battle of history, Thermopile, was decided by a Greek who led the Persians through a pass that allowed them to destroy the Spartans and their allies from the rear.
Considering the actions and fates of these three men it might also be well to reflect on the words of Sen. Hiram Johnson, R-CA, from the Senate floor in 1917: " … The first casualty when war comes is truth." Johnson served in the Senate until he died on Aug. 6, 1945 – the same day we bombed Hiroshima.
War may be hell, but it is a hell of our own making. Or, perhaps, it is just a day in the life.
– Richard L. Fricker lives in Tulsa, OK and is a regular contributor to The Oklahoma Observer. His latest book, The Last Day of the War, is available at https://www.createspace.com/3804081 or at www.richardfricker.com.