BY DAVID PERRYMAN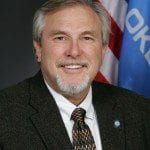 For nine television seasons, ending on May 21, 1990, Dick Louden and his wife, Joanna, played by Bob Newhart and Mary Frann, operated the Stratford Inn, a two century old quaint country lodge in rural Vermont. During the 1980's the Newhart Show made us laugh as only Bob Newhart's unique and dry brand of comedy could.
Having moved from New York City, Louden, a self-help book author, and his wife, encountered a cast of Vermont natives whose quirkiness confounded, astounded, amazed and continually kept their "normalcy" off-balance. The inhabitants of the village were caricatures reflecting any personality disorder or regional eccentricity that a person could ever imagine in dyed in the wool Vermonters who lived in a state where wandering moose are the greatest road hazard and funds are appropriated each year to control rabid raccoons.
The show introduced us to George, the hard-working, but dim handyman. There was Kirk, who owns a nearby restaurant and has a truly difficult time with the truth. Chester was the mayor and, of course, the town had a shoe store owner who was the quintessential racist and chauvinist rolled into one.
During the show's tenure, scores of big name guest stars visited Stratford Inn and received or doled out the anecdotal humor that transplanted urbanites often consider themselves entitled to enjoy. Some of the show's more memorable characters were three brothers who first appeared as backwoods shack-dwellers who occasionally wandered into civilization to "do anything for a buck."
Only one brother spoke regularly and routinely introduced the trio by reciting, "Hi, I'm Larry; this is my brother Darryl, and this is my other brother Darryl." We never learned the brothers' last name or the circumstances by which Darryl and Darryl ended up with the same name.
Newhart used the rarity of siblings sharing a given name as a comedic punch line. However, when a thief or scammer takes a person's name or identity it is no laughing matter.
As an attorney and as a legislator, I have been called upon to intercede numerous times to assist a client or constituent whose identity has been stolen or used without consent. A stolen identity can literally cost thousands of dollars and hundreds of hours to straighten out.
It is not my intent to frighten readers; however, today I have been contacted by yet another constituent who has been scammed. This comes on the tail of the December 2013 Target Corp. security breach in which 70 million records, mine included, were stolen.
Frustratingly, that breach was comparatively small. It was only the seventh largest in history and only the sixth largest in the past decade. Amazingly, it was only the second largest in 2013, being dwarfed by the Adobe Systems breach where 152 million records were stolen.
In today's plastic non-cash economy, debit and credit card holders alike should always remain diligent about the prudent use of their financial records ranging from bank accounts to card numbers. It is incumbent on you to realize that you can trust your bank. Understand your liabilities that you may have with your credit cards and your debit cards. If your credit card is not issued by your bank, you should only discuss the card with persons who you call at the numbers shown on your card or on your card statement and not in response to calls made to you.
It is imperative that you promptly and thoroughly review your bank statements and credit card statements as soon as they are available to you. Not only will you be helping yourself, but you will also be helping your bank or credit card issuer and you may help catch a thief or keep someone else from being defrauded.
Never send money or share your card number or other personal information with someone who initiates contact with you. Another recent scam involves a caller who promises to open a charge account for you if you will send them money. They may ask you to purchase gift cards or cash cards and provide them the numbers of the cards that you purchase.
Currently, state and federal law contain little preventive protection and focus more on prosecuting the criminal after they are identified. I am reviewing Oklahoma's statutes to see if further changes can be made.
In the meantime, if you suspect that you are the victim of fraud, do not be ashamed. I was even a victim of a credit card fraud three or four years ago. Keep good notes and records of when you were contacted, who contacted you and how they contacted you. Call the phone number on the back of the card that the fraud related to or if the fraud involved your bank account, immediately contact your bank.
During the final episode of the Newhart show, in a twist of creative genius, the lead character "woke up" and assumed the character of Dr. Bob Hartley, whom he had portrayed in an earlier television program, thereby making his move to Vermont and all nine years of the Newhart series a dream.
Unfortunately, identity theft is no dream. It is a nightmare. Be cautious.
– David Perryman, a Chickasha Democrat, represents District 56 in the Oklahoma House of Representatives