BY ARNOLD HAMILTON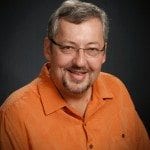 For political junkies, the annual State of the State message and unveiling of the governor's proposed budget are grand theater.
There's an extra buzz in the Capitol halls and rotunda. The House gallery is packed, over-capacity. OETA carries the pomp and circumstance live.
The reality, however, is that much of what is proposed today is forgotten in the equivalent of a political nanosecond. Lawmakers – and the state's well-heeled special interests – have their own agendas, after all.
Still, Gov. Mary Fallin's proposals are worth exploring because they offer a vision of where the state's top Republican wants to take the state. Some highlights [and lowlights] of the nearly 50-minute address:
Fallin still resides firmly in the supply-side bubble, asserting that tax cuts can cure almost anything except brain cancer. Though vital state services are severely under-staffed and under-funded, she wants to cut the top state income tax rate another .25% – down to 5%.
It may be good politics – who doesn't love a tax cut? – but it's bad public policy. Easy prediction: It's only a matter of time before a federal judge orders Oklahoma to properly fund state prisons that are at maximum capacity but at less than 75% full staffing.
One idea worth applause is Fallin's call to spend $10 million this year repairing the dilapidated state Capitol. To be sure, it's a tiny down payment [on a $150 million problem], but at least it's a down payment – and it's not financed with borrowed money.
There are several figures floating around about how much more state lawmakers will have to spend this year, compared to last – generally it's in the $170 million range.
Fallin promised there would be no budget gimmicks – just a Real McCoy, balanced budget. But it looks at first blush as if creative accounting will be necessary.
She proposed $50.6 million more for the Department of Human Services, $40 million more for Medicaid, $16 million more for mental health services, $13.5 million more for common education and she wants to earmark state dollars for the first time for suicide prevention programs and to fight prescription drug abuse – all worthy proposals.
Yet, at the same time, she also is promoting a $100 million-plus cut in income taxes, suggesting that smarter, leaner, smaller government enables the budget to balance.
The reality is that state agencies have endured deep, debilitating budget cuts in recent years, resulting in overcrowded classrooms, waiting lists for mental health services and dangerously understaffed prisons, just to name a few.
The governor and the GOP-dominated Legislature would do well to remember you get what you pay for.