BY JOE DORMAN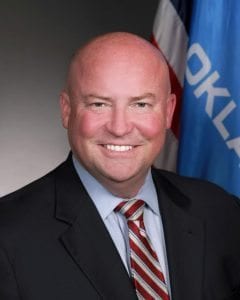 In an Aug. 11 editorial, the Oklahoman newspaper argued for greater accountability for some parents who accept free school lunches for their children. "A policy that tells parents they're free to freeload comes with predictable costs to all taxpayers," the paper writes.
The authors point to a story by Chalkbeat Colorado showing that costs increased for a Denver public school district after schools adopted a policy to provide hot meals to all students [including those whose parents have an income high enough not to qualify for free or reduced cost lunches]. After the policy change, schools expenses for unreimbursed meals ballooned from $13,000 to $356,000.
The Denver policy may be an example of a well-intentioned but poorly thought-out plan. With approximately 92,000 students enrolled in Denver public schools, of course, a commitment to providing free meals to any student comes with a significant price tag. It is also hard to argue that families who can afford to pay for meals at school should do so, rather than rely on a taxpayer-funded service.
With that said, the focus on accountability for wealthier parents obscures a much greater and more widespread problem: a prevalence of low-income families whose children do not have consistent access to healthy meals. We must do a better job of ensuring children who qualify for eligible assistance with meals do receive that opportunity.
The numbers are staggering for the issue of hunger in Oklahoma and we should all find that unacceptable. Our local schools need to be at the forefront of this and look at available options to assist their students.
One such program to be considered is the Community Eligibility Provision [CEP], a federal program which provides an opportunity for schools and local educational agencies [LEAs] in high poverty areas to provide free breakfast and lunch to students without the burden of collecting and processing school meal applications for free and reduced price meals. CEP was a key provision of the Healthy, Hunger-Free Kids Act [HHFKA] of 2010.
Rather than taking individual school meal applications from parents to make individual eligibility determinations, schools that have adopted CEP are reimbursed using a formula based on the percentage of students participating in other need-based programs, such as the Supplemental Nutrition Assistance Program [SNAP].
Schools implementing this provision across the nation have experienced great success, allowing them to make numerous improvements to their school nutrition programs.
Arguments for this program include easing administrative burden and costs at the school by eliminating "red tape" and streamlining services; increasing participation for those families who otherwise do not fill out paperwork at the school due to not being involved with their children at school; improving efficiency with lunch lines moving more quickly; eliminating humiliation to some students who receive an "alternate" meal of a cold sandwich, or be denied a meal due to a negative account balance; and fighting childhood hunger by providing to those families who are not aware that they even qualify for assistance.
An eligible school district or LEA may elect a CEP on behalf of a single school, a group of schools, or all schools in the school district. To be eligible for CEP, LEAs and schools are required to have an identified student percentage [ISP] greater than or equal to 40% of enrolled students qualifying as of the most recent Apr. 1.
Schools participating in CEP must provide breakfast and lunch to all students; are reimbursed using a formula based on the ISP; and must cover with non-federal funds any costs of providing meals to students that exceed the federal reimbursement.
Many school districts in Oklahoma would qualify for CEP, including our two largest districts in Oklahoma City and Tulsa. I encourage you to contact your local school district to see if this is a program currently in use, or if the district could provide the benefit to those in need.
– Former state Rep. Joe Dorman is CEO of the Oklahoma Institute for Child Advocacy