BY DAVID PERRYMAN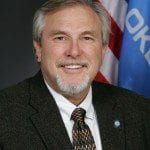 For seven seasons from 1957-63, actor Richard Boone played a gentleman gunslinger named Paladin in the CBS television, Have Gun – Will Travel. The storyline involved Boone's character, a highly educated and cultured mercenary whose residence was the Hotel Carlton in wild-west era San Francisco. Paladin's business card intimated that he had no qualms about using his Colt .45 revolver or his single action Marlin rifle for hire, wherever his career would take him.
While the specifics of Paladin's occupation is slowly being forgotten, the title of the show, Have Gun – Will Travel, has impacted pop culture as a phrase for the ages. Over the past 50 years, the blank in "Have ____, Will Travel" has been filled by hundreds of different words playfully connoting an equal number of reasons why one's services may be needed anywhere, anytime.
This theme, coupled with a common tendency to engage in "overkill" or use of excessive force or action to achieve a goal, naturally results in awkward phrasing during the legislative process.
For instance, when an existing law, or even the absence of a law, raises the ire of a constituent, sometimes legislators are called to address a concern. A legislator will often respond by drafting a bill to create or amend a statute to correct the constituent's perceived problem.
Thorough analysis is time-consuming and frequently the language chosen by a legislator is not properly "vetted" and is introduced without the legislator being aware of unintended consequences. I sometimes refer to this process using a bazooka to kill a gnat. Others speak of this phenomenon as "cracking pecans with a sledgehammer."
Most cultures and languages have similar idioms. In China, the literal translation is "killing a chicken with a knife intended for a cow" and the Russian equivalent is "chooting sparrows with cannon."
You get the picture. Thus, when the phrase "Have Bazooka – Will Travel" is applied to the legislative process, we all need to speak up about the impact of what could become a bad law. Such is the case with HB 2620. It contains a total prohibition on the ability of a city or a county to require real property to be registered.
In all fairness, there has been an attempt by several cities and towns, particularly in Florida, to impose onerous annual registration fees on real property that is vacant or that appears to be vacant, without regard to how well it is maintained.
Unfortunately, Oklahoma's HB 2620 is a classic example of trying to perform eye surgery with a hacksaw. The bill not only totally prohibits registration anywhere in the state, but also invalidates statewide all registration requirements that are already on the books.
For instance, many cities and counties require storm shelters and safe rooms to be registered so that after a tornado, emergency workers and police officers will know where to check to make certain that residents are not trapped in shelters by fallen trees or storm debris. HB 2620 voids that registration.
Many cities require that owners of commercial buildings register their buildings and provide a floor plan with the locations where people may be working or, in the interest of firefighter safety, where chemicals or materials of an explosive or noxious nature might be stored. HB 2620 voids that registration.
Many cities require that when a loan on a property goes into default, the mortgage company registers the name, address and phone number of the contact person with the mortgage company who is in charge of a property, so that if storm damage, vandalism, or weeds and trash accumulate, contact may be made quickly to alleviate the problem and prevent neighbors from having their property values damaged. HB 2620 voids that registration.
For these reasons, I voted against the bill when it was in my committee and I voted against the bill when it was heard on the House floor. It is absolutely true that government should not be allowed to charge fees on well-maintained properties and should not harm or hinder private property rights without a clearly justified public safety purpose. In short, there should be no imposition on property owners who are maintaining their property and no fee in that situation should be warranted.
Local control is always best. Each city and town best knows and understands the problems that it is required to deal with. Unfortunately, HB 2620 is the classic example of "Have Bazooka – Will Travel."
It is ironic – as stated on the March 5, 2014, editorial page of the Daily Oklahoman – that, "The party that touts the merits and importance of local control is thus pushing to tell municipalities how to conduct their affairs."
Hopefully, through the Senate process, the bill will be amended to address these serious concerns. With a little tweaking it could be a good law rather than the knee jerk reaction that it currently represents.
– David Perryman, a Chickasha Democrat, represents District 56 in the Oklahoma House of Representatives