BY RICHARD L. FRICKER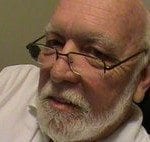 State Sen. Constance Johnson revealed that Health and Human Services Committee Chairman Sen. Brian Crain has agreed to a one day hearing on her bill to allow the sale of medical marijuana in Oklahoma.
In an e-mail, the Forest Park Democrat said Sen. Crain "is willing to meet for one day only, between the end of September and Oct 10."
Sen. Johnson has submitted a medical marijuana bill during every legislation session since taking office in 2005. This is the first time the bill has reached the hearing level.
Her statement continued, "We now need to provide the names and credentials of the types of providers he [Sen. Crain] has said he wants to hear from [medical doctors/providers specifically], as he is unwilling to commit any further until he knows who will be presenting."
Her bill says, "No physician in this state shall be punished, or denied any right or privilege, for having recommended marijuana to a patient for medical purposes."
It continues, "Oklahoma Statutes relating to the possession of marijuana and … Statutes relating to the cultivation of marijuana shall not apply to a patient, or to a patient's primary caregiver, who possesses or cultivates marijuana for the personal medical purposes of the patient upon the written or oral recommendation or approval of a physician."
According to Johnson, "He [Crain] has agreed that the session will focus on pro medical marijuana presentations only." She added that Crain does not expect that many legislators will attend the session.
She also noted that she had been informed that Rep. Doug Cox and Oklahoma Department of Mental Health and Substance Abuse Services Commissioner Terri White have already expressed their opposition to the bill.
Currently 17 states and the District of Columbia allow the sale of medical marijuana. At least 11 other states have legislation pending in various forms.
– Richard L. Fricker lives in Tulsa, OK and is a regular contributor to The Oklahoma Observer. His latest book, The Last Day of the War, is available at https://www.createspace.com/3804081 or at www.richardfricker.com.