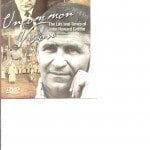 BY RICHARD L. FRICKER
FT. WORTH – The year was 1959, and John Howard Griffin lived in Mansfield, TX, at the time a sleepy berg just south of another sleepy berg, Arlington. A writer, rancher, member of the French underground, forward observer for U.S. Army in the Pacific, classical musician, and composer, Griffin left his wife Elizabeth and children and headed for New Orleans.
Using a mixture of drugs and tanning Griffin changed his skin color from white to that of a black man. He was about to embark on an adventure that would become a landmark of American literature and an upheaval in the social landscape of a country known for its racial segregation.
It would have been very difficult to have survived the 1960's without at least having heard of Griffin's Black Like Me. This was, still is, the landmark work of a white man traveling the American South to view this country, for the first and only time, as a black man.
Originally published as a series in Sepia Magazine, Black Like Me became a bestselling book in 1961, and changed America forever. Some Southerners were so enraged at this unmasking of their gentility that, after numerous death threats, Griffin and his family fled to Mexico.
As part of the 50th anniversary of its publication, Louisville, KY, writer/producer Morgan Atkinson has unveiled a documentary Uncommon Vision: The Life and Times of John Howard Griffin. This work focuses not only on Griffin's sojourn through the South but his life before and after that monumental work. The Texas premier was Oct. 28 at the Fort Worth Museum of Modern Art. http://www.morganatkinson.com/images/videography.html
This work is highlighted with commentary by Roberto Bonazzi, Griffin's official biographer. Bonazzi has written several books and articles on Griffin and various portions of his life. http://www.wingspress.com/author.cfm/5/Robert-Bonazzi/
Atkinson shows a Griffin often obscured by his book, the underground warrior in Nazi-occupied France with a price on his head, the army officer working with islanders in the Pacific blinded as the result of wounds, social activist and other nooks and crannies of a life that always remained true to itself.
Uncommon Vision presents and explores Griffin's Roman Catholic spirituality, a Christian spiritualism that in all probability would not be recognized by today's evangelicals. Griffin is shown as an icon of a social consciences emerging across America as the civil rights movement gained traction.
One of the more disturbing aspects of Griffin's writing, and is pointed out in Atkinson's documentary, is the morphing of Southerners when confronted by the – then referred to – "Negro." Griffin describes how, what was at one moment, a gentile polite man or woman could, without change of expression, morph into an ugliness of verbiage and hate to the point of changing their appearance, just because they had encountered a black person.
It is not a difficult leap to wonder if those who preach "mama grizzlies" are poised to rip the flesh from gays, Mexicans, liberals, Muslims and anyone else who would challenge their quest for power understand just how repulsive their physical appearance becomes to someone who believes in social justice and equality.
It is with historical irony that as the red tide washes across the American social and political landscape that those wanting a return to the U.S. of the '50 forget that there were people such as Griffin willing to confront racism and social injustice. The Tea Bag and ultra-conservative element forgets Griffin, Jack Kerouc – On the Road 1957, Lawrence Ferlinghettti – A Coney Island of The Mind 1958, Allen Ginsberg – Howl 1957, William S. Burroughs – Naked Lunch 1959, just to name a few.
It is equally easy to view today's ultra conservative as the political and social spawn of those who energized the hate and fear in the presidential campaign of 1960 when America prepared to elect the first Roman Catholic president. All the fear proved unfounded: the Swiss Guard did not take over the FBI, no one was forced to convert, and the Pope did not dictate to the Congress.
But the fear mongers with whom Griffin had to contend had many people believing just such lies. Today it is gays, Muslims and the rest of the minorities in the conservative litany that bear the brunt of the latest round of fear mongering and lies.
It would be easy to refer to Griffin as a hero, but somehow it is a term he would have been unlikely to embrace. He did many heroic things in war and peace and all the stops in-between. Doubtful Griffin thought himself a hero or brave, rather he kept striving, much like his friend Thomas Merton of whom Atkinson has also made a documentary, for that perfection of social justice and spirituality. http://www.thomasmerton.org/ http://www.pbs.org/soulsearching/
It would be nice to think, somewhere in a coffee shop, there is a young Griffin watching, writing their Moleskine the America they see, much like Griffin told about the South. It would be nice to think they would write and tell us about the America in which we live, not what we want it to be, but as we are. We need those eyes, Griffin's have faded into the sepia of time and we need once again an Uncommon Vision.
– Richard L. Fricker lives in Tulsa, OK and is a regular contributor to The Oklahoma Observer, providing both essay and video commentary [see Observer home page]. His latest book, Martian Llama Racing Explained, is available at http://www.richardfricker.com.