BY JEREMY KUZMAROV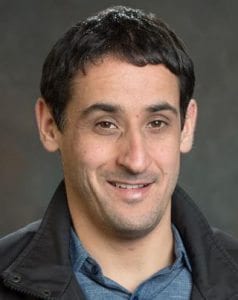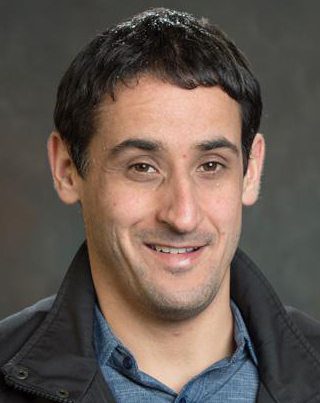 Last week, Oklahoma Senators James Inhofe and James Lankford voted to block the advancement of legislation that could end U.S. support for the Saudi- and UAE-led war in Yemen.
This vote places these two alleged Christian moralists on the wrong side of history, and wrong side of humanity yet again.
Since the Saudi led invasion of 2015, Yemen has been thrust into a biblical type humanitarian disaster.
Over 50,000 children are estimated to have died from a cholera outbreak, and eight million are on the brink of famine.
Hundreds of civilians had also been killed in air strikes, some using U.S.-supplied ordinance.
In recent weeks, public opinion has shifted against the Saudi Arabian government because of the exposure of its role in the murder of Washington Post journalist Jamal Khashoggi who was reporting on the Saudi war on Yemen.
Major American newspapers have displayed images of sickly Yemeni children affected by the famine and war.
After years of neglect, the Senate finally acted, voting 63-37 to bring to the floor a bill proposed by Senators Bernie Sanders, Mike Lee, and Chris Murphy that would require President Donald Trump to withdraw U.S. troops in or affecting Yemen within 30 days. The bill would not affect troops fighting al Qaeda in Yemen.
Trump ally Republican Sen. Lindsey Graham explained his vote in support of advancing the bill, saying that he did so because he was "pissed," even though he generally supports the war in Yemen.
"The way the administration has handled the Saudi Arabia event is just not acceptable," Graham told reporters, in reference to Khashoggi's killing.
Oklahoma's two senators appear to feel otherwise.
They are shameless in their support for one of the world's most corrupt governments and a war that is killing countless women and children.
A major reason for this position is no doubt the support both receive from the oil and gas industry which has deep connection to Saudi Arabia.
According to Open Secrets.com, Lankford took $885,385 from the industry for his campaigns from 2013-2018, and Inhofe $377,000 in that time, and nearly $2 million since 1989.
Inhofe has also received $758,859 from the defense sector.
His major donors include General Dynamics, which produced tanks used by the Saudis, BAE Systems, which produces cruise missiles and naval ships, Science Applications Incorporated Corporation [SAIC] which has long been involved in supplying electronics systems to the Saudis, and Huntington Ingalls, America's largest ship-building company.
As head of the Senate Armed Services Committee, Inhofe has said he is eager to triple the number of F-35 fighter jets by 2024, accelerate the fielding of B-21 bombers and get the Navy to 355 ships by 2040.
Besides being an arch-militarist, Inhofe along with Lankford is also the Senate's chief global warming denier. The two are undisturbed by UN and U.S. government reports warning of severe economic and humanitarian consequences, just as they are unmoved by the plight of Yemenis.
Inhofe and Lankford claim to be moral leaders and Christians but they are on the wrong side of history and dishonor their own religion. They are hypocrites who epitomize the corruption of money and politics, and disgrace Oklahoma with their actions.
– Jeremy Kuzmarov teaches at Tulsa Community College and is author of numerous books on U.S. foreign policy