BY DAVID PERRYMAN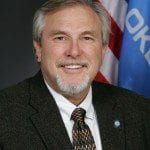 When I was about four years old, a family in town had agreed to purchase a full-blood Boxer pup from friends of theirs who had a beautiful female Boxer. However, somewhere along the line the mama Boxer had been visited by a bird dog and the pup looked more like Petey, from the old Little Rascal show than an AKC registered Boxer.
By chance, we were without a dog and the rejected pup came to live with us. We named him Bozo and what we got was truly a faithful friend and companion. He had the heart of Lassie, the adventure of RinTinTin, and the valor of Rex the Wonder Dog. No amount of money could have purchased a better companion for my brother and me as we experienced special times and special places exploring the countryside from one end to the other.
The bond that I had with that mongrel named Bozo helped instill my deeply held conviction that true friends are not normally those from wealth and privilege, but instead are those who may simply need a fair shake, a kind word or a helping hand to boost their confidence and give them a sense of self-worth.
Several years later, Mom and Dad purchased a nicer home with additional land for our cow-calf operation. Cross country, the new place was about four miles from the old one and Bozo who was by then an old dog had a hard time with the move. Every few days, he would disappear. We would drive out to check cattle and there he would be laying on the front porch of the old house coping with his inability to face the reality of our move. Each time we would load him up and take him back to the new place he seemed feebler. Then one day, Bozo just didn't show up. We searched but could not find him.
In retrospect, it is difficult to imagine the emotional torment that Bozo faced. He could not overcome his rhetorical logic that returning to the familiarity of the old house would bring normalcy. He was unable to face the reality of our move and his new surroundings.
Rhetoric is like that. It causes us to ignore reality.
Oklahoma's state government is in crisis. Responses based on dogmatic rhetoric present themselves as failed leadership and an inability to address the reality of the issues we face. Instead of properly funding state agencies, our leaders are chronically unable to overcome the rhetoric of the day.
When I was first elected to the Legislature, the buzz word was Zero Based Budgeting, defined as the theory that the state would save money and eliminate waste if the budget of every state agency were stripped to zero and each agency were required to justify every dollar requested. When legislative leaders realized that budget requests were justified and state government was woefully underfunded, the call for Zero Based Budgeting quietly dissipated pending renewal by some unwitting future legislator.
The current rhetoric at the Capitol supports granting private entities contracts for expensive audits on state agencies. In reality, the evidence shows that the costs of the audits exceed any minimal waste that may be eliminated. The irony is that the budget of the State Auditor and Inspector who has the constitutional responsibility to perform audits has been repeatedly cut.
As a state this type of rhetoric has moved us away from adequately funding education and roads and mental health and child welfare and veterans' benefits and host of other agencies.
There is currently a dog that wanders up and down the road near my home, a couple of miles in each direction. He reminds me of Bozo from my childhood. Like the state's leaders, they both seem to react based purely on raw emotion rather than the reality of the situation.
– Chickasha Democrat David Perryman serves District 56 in the Oklahoma House