BY DAVID PERRYMAN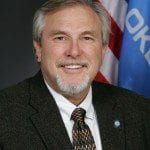 American folk heroes do not come around every day. The legend of Johnny Appleseed is a favorite and holds special meaning for many of us. Fortunately, for rural America, there is much truth to the stories of the industry of John Chapman, the pioneer nurseryman.
Chapman was born in Massachusetts just a couple of years before the signing of our Declaration of Independence. After a somewhat nomadic couple of decades, at age 31, John Chapman began working at a nursery in rural Pennsylvania and gathered the skills that allowed him to do his part in fulfilling a vision for the future.
What he learned was the art of planting seeds and nurturing seedlings … apple seedlings to be exact.
Elementary school, and the literary license of Walt Disney films, has led us to believe that Johnny Appleseed wandered aimlessly through the countryside tossing apple seed hither and fro with abandon. Factually however, Chapman planted sizeable apple nurseries caring for them to a point, training others to do so in his absence and returning periodically to monitor progress and remedy any problems.
Instead of simply sowing apple seed, John Chapman systematically fostered agri-business in rural America and apprenticed rural residents to help fulfill that goal. As a result, apples were produced and the residents of cities, towns and villages through the upper Eastern states were able to consume the fruit of his labors. In turn, rural residents were financially able to purchase staples, supplies and goods in those cities, towns and villages.
Likewise, today, a robust rural Oklahoma lifestyle and economy is necessary for a robust Oklahoma economy. In our mobile society, substantial sales tax revenues generated in Oklahoma City, Tulsa and other larger communities can be traced to unincorporated areas and communities with fewer than 7,000 citizens.
The quality of life in those rural areas requires the same types of infrastructure that is constructed and maintained by sales tax dollars in more populated areas. With rural incomes being spent in cities on food, clothing, supplies and, yes, even OKC Thunder basketball games, rural residents subsidize the infrastructure of larger communities and actually shift those funds from the rural communities in which they live.
The recognition that rural Oklahoma subsidizes cities and towns is why I was frustrated by an Aug. 7 editorial in The Oklahoman. The editors portrayed funds going to rural communities as "an ever-increasing drain on state finances." The program targeted is called the Rural Economic Action Program [REAP] which was first appropriated in 1997.
In an effort to provide a funding source that will partially make up for the sales tax "leakage" that flows to cities and other urban areas, the Legislature appropriates a tiny fraction of the budget to the REAP program to help rural areas with otherwise un-fundable infrastructure needs. In 2014, the REAP appropriation was about 15/100 of 1% of the legislatively directed appropriations.
With this appropriation, rural fire departments are able to acquire equipment, small towns and rural water districts are able to repair water and sewer lines and install fire hydrants and communities are able to bring sewer lagoons into compliance and resurface roads. These funds allow deferred maintenance to be performed on rural libraries and other structures. All of these purposes allow rural residents and businesses to continue to exist in small communities and unincorporated areas across Oklahoma.
The editorial acknowledged that REAP projects may have merit, but should be the responsibility of local governments and not state taxpayers. What the Oklahoman's urban leaning editorial board failed to see was that for every dollar spent by rural residents like you and me in the urban areas, four pennies go into the state revenue funds and four or five more pennies go to the urban communities to fund similar urban needs while similar rural needs go lacking, but for funds provided by REAP grants.
According to the analysis of the paper's editors, for "every dollar spent on REAP is a dollar taken from another need." That may be, but that same argument can be used against corporate tax credits, tax cuts and a myriad of urban projects that are slipped into the budget.
REAP funds are administered across rural Oklahoma in a highly competitive and open grant process that is fair and transparent. Unfortunately, the 2013 appropriation was 20% below the average and in 2014 it was decreased another $700,000 to around 75% of the program's lifetime average appropriation.
John Chapman saw the wisdom in a vibrant and productive rural America. The REAP program has consistently helped rural Oklahoma meet the needs of its residents and businesses. Generations of Americans reaped the benefit of Johnny Appleseed's vision.
In Oklahoma, REAP exists to benefit all Oklahomans.
– David Perryman, a Chickasha Democrat, represents District 56 in the Oklahoma House of Representatives