BY DAVID PERRYMAN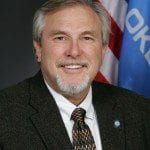 As December wanes into January, those days between Christmas and New Years are best used to visit friends and relatives not seen in the hustle and bustle leading up to Christmas. Some use it for travel. We all ponder on what we did not finish in the past year and anticipate that we will be better and do better next year.
My Dad taught vocational agriculture and our Christmas break schedule revolved around the school calendar and a few livestock that we raised. With Christmas Day passed, those days meant that time with our cousins was coming to an end and we would be leaving our grandparents to get home to check everything out before school started. Sometimes the weather would dictate the day and time that we would exchange hugs with aunts, uncles and grandparents to begin our return home.
Mom and Dad had an old Plymouth that was a little eccentric. Instead of a stick shift in the floor or on the steering column, it had a pushbutton transmission. Also, some engineer at Plymouth had designed the lug bolts on the driver's side of this particular model to tighten to the left and the lug bolts on the right side of the car to more conventionally tighten to the right.
Until the fall and winter of 1961, I had the honor of sitting in the front seat between my parents. I never paid much attention to my three siblings in the back. One might say that I was riding first class and those behind the front bench seat were basically stowage. However, things changed in August 1961 and I was bumped by the new kid on the block. Transporting five kids called for a little more creativity.
One trip in the old Plymouth stands out in particular. It was Dec. 31, 1961, and Dad had carefully packed and repacked the car getting all of our suitcases, bags, boxes, gifts and food into every nook and cranny of the sedan. After our goodbyes, my two oldest brothers pushed themselves into small places on the back seat that had been left for them. My sister wriggled onto a pillow that had been placed between boxes and sacks over the hump in the back floorboard. Mom and Dad and little brother were in the front. I shimmied up and over a pile of bags into the best seat in the whole car. My "seat" was a pallet that had been made on the deck in the rear window of the old Plymouth.
As I adjusted among the other items that were sharing my space, I discovered that I had a skylight, a sound system and a vantage point that would allow me to see everything that was going on everywhere.
As we sped homeward across the great expanse of rural Oklahoma, I held my cheek against the cold glass. I watched the stars in the sky and most importantly, I listened to the countdown of the Top 100 songs of 1961.
Floyd Cramer's San Antonio Rose and Jimmy Dean's Big Bad John were somewhere between 80 and 90. As the numbers became smaller, there were songs by Ricky Nelson, Elvis Presley, the Everly Brothers and the Lettermen.
Long before Patsy Cline sang I Fall To Pieces at No. 2 and Bobby Lewis sang the No. 1 Song of 1961, Tossin' and Turnin', I was asleep. Somewhere on Highway 9 midnight had come and gone and we arrived home during the wee hours of New Year's Day 1962.
In 1962, Mom and Dad purchased a 1961 Chevrolet station wagon with all the room in the world … and seatbelts. Prior to the 1960's General Motors and other automobile manufacturers had not placed a high priority on vehicle safety.
Recognizing the skyrocketing number of injuries and deaths caused by car accidents, Robert McNamera, one of the Ford "whiz-kids" of the 1950s, urged the company to focus on vehicle safety. Ford began crash testing in 1955 and introduced its Lifeguard safety package of five new safety features in the 1956 Ford Crown Victoria. These safety features involved padded dashboards, less dangerous steering columns, better designed door latches and front and rear seatbelts. Classically, balking Ford corporate executives observed that "McNamera is selling safety, but Chevrolet is selling cars."
Fortunately, auto safety prevailed through the mandates of the Federal Motor Vehicle Safety Standards and those standards have fostered and promoted vehicle safety, protecting generations of Americans. Corporate America does not always do the right thing when dealing with consumer safety or the environment. We all wish that they did. Regulations are a delicate balance.
As your representative, I continue to make certain that corporations are not unduly burdened by government regulation, but that they act responsibly and clean up after themselves. Nothing more. Nothing less.
– David Perryman, a Chickasha Democrat, represents District 56 in the Oklahoma House of Representatives