BY RICHARD L. FRICKER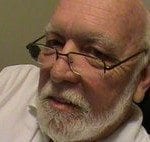 It's hard to describe the warm glow that emerges when a freshman Congressman slits his own political throat before his first session is a month old.
Thus it is with Republican U.S. Rep. Jim Bridenstine of Tulsa. He has shown Tea Party and evangelical ideology is more important than his fellow citizens.
Quick repeat: President Obama has never won a county in Oklahoma. All state offices and the Legislature are in Republican-Tea Bag hands. So maybe Bridenstine is representing his peeps?
The first thing this SOS [Sooner of the Soil … not to be confused with that chipped beef on toast delicacy that has powered the U.S. Navy for generations] did was to vote to hold humanitarian aid to Sandy victims hostage. He was among a handful of TB folk that stood up to show they didn't really care about their fellow Americans when it conflicted with his TB ideology.
Bridenstine did this in opposition to the senior member of his delegation, Deputy Majority Whip Rep. Tom Cole. Cole, far from a friend of liberal causes, recognizes humanitarian aid when he sees it. And Cole knows he may well have to go to the same trough come tornado season, which seems to have arrived early last week [and again Sunday night in Hattiesburg, MS].
Bridenstine followed his display of callousness by voting against the re-election of House Speaker John Boehner. This not a particularly bright move when it seems clear the speaker will get re-elected. But it did follow TB ideology. And it may well be that his constituency will have to pay the price should the SOS need a favor for his district during this congress.
In an effort to compound his TB exuberance, Bridenstine made a quick jaunt home to tell voters of his unfailing adherence to his ideology. He told local groups that even if his home district were ravaged by tornados he would vote against aid if the federal government were unable to purchase the aid with give-backs in the budget.
Bridenstine didn't stop there – no, he went on to tell Town Hall folk that much of the current budget problems were the fault of – guess who? – Speaker Boehner! Yet another swift move from a low-ranking freshman congressman with more ideology than political common sense.
He told the assembled the speaker was the "one person" that could bring the administration to heel. "If he would stand up from the speaker's chair … I think we would see a shift in this country," Bridenstine said.
The lesson here is simple: what sounds good on the campaign stump seldom makes for good politics on Capitol Hill.
Rep. Bridenstine seems immune to this lesson; unfortunately his district will pay the price for his learning curve.
The question now is: Does Rep. Bridenstine represent the people of his district or is his mission to impose an unworkable ideology on everyone whether they like it or not.
This is the problem with the Tea Bag and evangelical agenda – it makes no allowance for the human aspect of governance. It is as if these people were born outside the human, rational, life or social experience. It would seem that to leave your fellow citizens to suffer for your ideology and to alienate those who could help you most is not only inhumane and undemocratic, it's just plain stupid.
It is doubtful many of those who voted for Bridenstine thought he, once elected, would in effect tell them that it didn't matter what disasters the evangelical god wrought upon them, he would only vote to help rebuild their homes, business and schools if the ransom were paid.
There is a possibility Bridenstine could make an act of political contrition by supporting something such as immigration reform. Don't hold your breath, but do check your homeowner's policy.
– Richard L. Fricker lives in Tulsa, OK and is a regular contributor to The Oklahoma Observer. His latest book, The Last Day of the War, is available at https://www.createspace.com/3804081 or at www.richardfricker.com.