BY DAVID PERRYMAN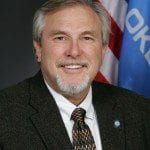 Being born a "Baby Boomer" generally means that my primary school experience was filled with Dick and Jane books. It also means that in the absence of kindergarten classes, when a little boy or girl turned six years old, they arrived at school in first grade, ready or not.
Ms. Smith taught first grade teacher and did her very best to transform us into readers. Even though I was unaware that the background or life experiences of any of my classmates differed from mine, what I learned that and ensuing years was that there was much diversity in our home lives. Some were from broken homes. Some didn't have a bookshelf full of favorite books in the corner of their living room. Some couldn't describe the place they lived as safe and comfortable.
Not long ago I came across a white paper from the Center for Public Education that illustrated why third grade is such a pivotal year for mastering literacy. The bottom line was that struggling third grade readers rarely catch up with their peers academically and are four times more likely to drop out of high school, lowering their earning power as adults and possibly costing society in welfare and other supports. I will add that some of those supports can be the cost of incarceration.
The report listed a number of factors that directly impact the underlying reasons for struggling readers. Those were obvious things like the quality and quantity of verbal parental interaction with children. The study also showed that while children from higher income homes have often been exposed to upwards of 11 million words by age three, children from low-income homes may be fortunate to hear only three million.
Another closely related factor was the "anywhere learning concept" that explored the positive impact of parents exposing their children to libraries, museums, recreational facilities and other community-based organizations that promote learning and development.
The report found that sometimes the absence of the foregoing factors can be partially remediated by early learning through the funding of Pre-K opportunities that help children perform better in kindergarten.
Strikingly, it appears that one in 10 kindergarten and first grade students miss nearly a month of school each year, detrimentally impacting a teacher's ability to teach. Other deterrents involve a trend toward de-emphasizing reading instruction as the subject of professional development and also the current frequency by which non-certified teachers are introduced into the classroom.
It was no surprise that in 1997 the Oklahoma Legislature adopted the Reading Sufficiency Act to promote literacy by the third grade. In 2012, during Janet Barresi's tenure as state superintendent, the Legislature adopted a stringent rule mandating the grade retention of any third grader that failed a statewide reading test.
In 2014, the legislature passed HB 2625, which amended the act to allow a "probationary promotion" for third graders who fail the standardized test, if recommended by a team of parents and educators. Gov. Mary Fallin vetoed HB 2625 and the Legislature successfully overrode the governor's veto.
Last month, Gov. Fallin vetoed another change to the Reading Sufficiency Act that had been supported by Joy Hofmeister, current state superintendent. SB 1190 would have eliminated the standardized test. The basis for Hofmeister's support was that the state pays more than $17 million per year in testing costs and she believes that Oklahoma could spend those funds more wisely on a comprehensive strategy of intensive remediation to reduce the number of struggling readers.
The governor argues that if a child has not established basic reading skills by the end of third grade, it seems logical to hold them back.
Perhaps. However, most studies, including Harvard's Martin West, show that students who are held back face lower achievement and worse social-emotional outcomes than similar students who are promoted, and they are more likely to drop out of school.
In any event, the veto has become final and the debate is one for another legislative session.
– David Perryman, a Chickasha Democrat, represents District 56 in the Oklahoma House