BY JAMIE STIEHM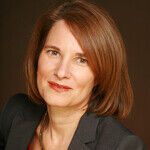 When I walk by John Calhoun in the U.S. Capitol, I stare at his severe portrait and ask, are you happy now with democracy cracking up? And I swear the ghost says yes, fire burning in his eyes.
Make no mistake, this Southern senator isn't a vestige of the antebellum past. Calhoun's spirit still roams the halls in several Republican senators. Starting with the Capitol riot and siege on Jan. 6, this truth became painfully clear.
Let me name seven names here. House Republicans are full of malice and mischief, but senators should not escape scrutiny while the House select committee investigates the Jan. 6 conspiracy.
Calhoun of South Carolina [of course] was the architect and instigator of the Civil War, though he never lived to see the day. On his deathbed in 1850, the pro-slavery zealot precisely predicted how it would come. He was a prophet of doom, blood and violence against the republic.
With current cleavages in Congress breaking roughly along Civil War lines, Calhoun would be downright delighted at our divided nation. What's the difference between an armed insurrection and a rebel army, after all? Each waged war on the state from within.
Today, Sen. Ted Cruz of Texas wins first place for aggressive acts against the government, lately blocking some of President Joe Biden's ambassadorial nominees.
Worse, in the last act of the Jan. 6 tragedy, Cruz had the nerve to challenge the certification of Biden's victory in the dark morning hours. As if courting an audience of one: glowering loser Donald Trump.
Nobody likes Cruz, who represents the largest Confederate slave state. Calhoun was just like him: single-minded in opposition at every turn. Calhoun developed doctrines of secession and "nullification," meaning states could – and should – defy and break from the federal government if their sacred slavery was threatened.
President Andrew Jackson made the best comment of his cruel life when he said his only regret was not hanging his vice president, Calhoun.
Cruz was a champion debater at Princeton. Calhoun relentlessly argued for the "peculiar institution," to put it politely, justifying slavery from his Yale days on. Kindred spirits.
Arrogant freshman Sen. Josh Hawley, another Yalie, raised his fist to the gathering pro-Trump mob outside the Capitol. I walked past them, too, on the stately grounds and felt my bones chill.
Hawley was raised on Rush Limbaugh hate talk in their shared home state, Missouri, a slave state.
Hawley's looks are clean-cut, but his heart is dark. Like Cruz, he brazenly challenged the presidential election count hours after the mob sacked the temple of democracy.
What did their fancy Ivy educations teach these men? At least, Yale recently scrubbed Calhoun's name from a residential college.
I might add, Rick Scott of Florida was a Southern Senate Republican who challenged the constitutional count and prolonged the agony of the worst day Americans witnessed in the Capitol. [It was deserted when the British army burned it in 1814 in an act of war.]
I'm making a list of others, checking it twice.
Also among the truly awful Republican senators are: Lindsey Graham of South Carolina, Rand Paul of Kentucky, Ron Johnson of Wisconsin and John Barrasso of Wyoming.
Since his House days, Graham is totally unprincipled and recently, strikingly slavish toward Trump. He needs a strongman in his life.
All are masters of insolence. Paul insulted Dr. Anthony Fauci at a COVID-19 committee hearing. Johnson is trying to undermine his own state election rules, following the script set forth on Jan. 6. Strident Barrasso cuts up Biden constantly, like the surgeon he is.
Up-and-coming Republicans are freshmen Sens. Roger Marshall of Kansas and Bill Hagerty of Tennessee: big troublemakers in waiting.
Yes, I'm giving Republican Leader Mitch McConnell of Kentucky a pass.
Burning the Capitol to the ground is not his way. And anybody Trump hates as an old "crow" can't be all bad.
Calhoun declared any president opposed to slavery's expansion would see a civil war break out. That president was prairie newcomer Abraham Lincoln, elected a decade later. War was started by Calhoun's home state.
170 years after he lay dying, Calhoun's true political heir is a confederate named Trump.
Creators.com