BY SHARON MARTIN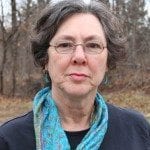 Every teacher knows that the first month or so of school is all about helping kids relearn what they forgot over the summer. What is forgotten has a name: the summer slide.
It doesn't have to happen, and if there are young people in your life, share the solution with them – summer education.
Here are the possibilities:
– Get a library card. Find time to read books, magazines, and interesting cereal boxes this summer. Researchers have shown that as few as three books that you choose for yourself can hold back the summer slide. You don't really want to forget what you've already learned, do you?
Parents, don't worry if the reading choices aren't classics or thick. What's important is that your children read and that they choose their own reading material. Manga, comic books, and movie novelizations count. And let the young people in your care see you reading. A love of reading or science or art can be passed down through the generations.
– Get a summer job. Not only can you learn responsibility, but you can also learn math, logic, and what you really don't want to do when you get out of high school. One summer of babysitting taught me that children were far in my future. A summer on the road performing gospel music taught me that a musician's life is often more grueling than glamorous. Every lesson counts.
– Take up a summer hobby. Learn to play guitar, identify all the butterflies in your yard, or take apart a lawnmower engine to see how it's made. Don't just lie around texting friends and watching mindless television. You can work those into the schedule, but they shouldn't be the whole schedule.
– Plan outings, either local or farther afield. Learn the history or science of your city, your county. Within 20 miles of my home are at least a half dozen museums or historical monuments. Find the ones near you. There really are no boring places. If you don't believe me, read Neal Schusterman's Dark Side of Nowhere.
– Volunteer. Read to kids at the daycare center or play dominoes with a lonely neighbor. Feed the dogs and cats at the animal shelter. Build houses with Habitat for Humanity.
– Search for travel opportunities. If you attend church, join a mission trip. Students in my town wash cars to raise money for summer camp. Apply for a scholarship to an art camp.
Don't settle for the summer slide. You may not be able to attend sailing camp or visit a foreign country, but with imagination, you can have an educational summer. Who knows, but it may even determine your future career.
– Sharon Martin lives in Oilton, OK and is a regular contributor to The Oklahoma Observer