BY DAVID PERRYMAN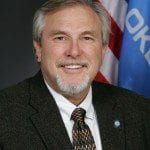 My grandchildren are really in to superheroes. The interest spills over to the books that they choose and the entertainment that they watch. A simple towel or mask can turn them into a crusader for peace, justice and the American way.
Tucker becomes Captain America. Ben is Batman. And in Henry's mind, he can scale tall buildings and fling webs just like Spiderman, unless he wants to be Superman and then he simply leaps over them. When Harper is not Super Girl, she is Rey from Star Wars and Peyton chooses to be Black Widow.
Superheroes are always a part of our inner being and help us develop our imagination.
At the Legislature this past few weeks, I have seen another kind of superhero. They came from all over the state, walking, running, driving and riding to the Capitol advocating for the future of our great state.
They are the superheroes whose students often come from unspeakable situations and whose students may arrive at school without having eaten at the lunch room the day before. The children that they teach may not have been able to sleep because their parents argued all night, if they were lucky enough to have both parents home.
I saw superheroes who first-hand deal with children who are the products of broken homes and superheroes who may deliver the only hug that a child receives.
It is important to take a moment to tell those superheroes thank you. One of the handouts that I received in the last few days contained information about the observations of teachers and how their advocacy experience educated them. That handout made me want to acknowledge my appreciation of them.
Thank you not only for what you did for my children but are doing for my grandchildren and the children and grandchildren of others in public schools all across Oklahoma.
Thank you for taking the time to advocate for a better tomorrow and for becoming more knowledgeable about how our state's political processes function.
Thank you for seeing the need to network as an electorate with a common vision both within and between districts.
Thank you for caring enough about how state government works to understand that the state of severe dysfunction that exists at the Capitol is very similar to the dysfunction that exists in the homes of many of your students.
Thank you for arming yourselves with passion, knowledge and a determination to continue learning about the process, understanding that knowledge is power and being willing to use that new found power.
Thank you for taking the time to realize that a relatively small number of individuals are disproportionately active in the political process, both in campaign efforts and financial support to candidates.
Thank you for understanding that your numbers provide you with the potential to overcome what you lack in financial clout and that the passion of your numbers can overcome the rule of the few.
Thank you for being educators. We see your superpower. Thank you for using it for the best interest of Oklahoma's kids and bringing to life the future that we all want to see.
Thank you for endeavoring, against all odds, to make Oklahoma's system of public education the best in the country. While you toil as the real superheroes, you help our children foster the imagination and vision that propel them to be tomorrow's superheroes. Thank you for all that you do.
– David Perryman, a Chickasha Democrat, represents District 56 in the Oklahoma House