BY GARY EDMONDSON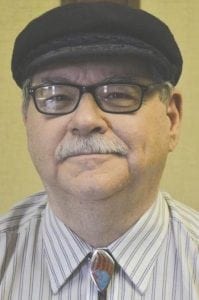 Monday is the last day for Americans to submit their income taxes: write that check or daydream about that refund.
One year in, what has been the effect of Greed's Own Party's tax breaks for the rich?
"The GOP tax scam gives 'eye-popping' payouts to CEOs, and workers pick up larger share of tax burden." – Huffington Post
Can't get much more Republican than that.
"What we do know is that Donald Trump, being both wealthy and a real estate tycoon … is going to be benefitting enormously from the tax cuts for the wealthy that he and his fellow Republicans shoved into being last year. Those gains go directly into his pocket." – Hunter, Daily Kos
Right along with $300,000 the Defense Department has paid to Trump properties for his weekend golf-aways.
"The Trump-Republican tax scam continued to rear its ugly head for the third straight week as figures released late Friday show that the typical tax refund was hundreds of dollars less than the same time period in 2018.
"According to IRS data, the average tax refund is down hundreds of dollars since last year, from $3,256 in 2018 to $2,703 this year." – Politicus, Feb. 23.
"Tax code changes leave Americans asking, 'What happened to my refund?' – NBC News.
"Republicans say the size of your tax refund doesn't matter." – Huffington Post
Of course it doesn't matter to them and their corporate socialist overlords. You might voice a dissenting opinion if it is your small refund that's being made even smaller.
"There's more bad news for taxpayers. A government report has revealed that 11 million taxpayers are losing out on $323 billion worth of deductions due to a punishing change in President Donald Trump's tax law …
"The deduction wallop detailed in the government report centers on capped deductions for state and local taxes – including real estate taxes. Formerly, all local taxes could be deducted from federal taxes; now it's capped at $10,000, which particularly hurts homeowners in major metropolitan areas – especially in the Northeast and California – where housing tends to be more expensive.
"The cap was imposed to help pay for huge tax cuts to corporations, whose tax rates were slashed from 35% to 21%." – Mary Papenfuss, Huffington Post
How convenient. Republicans punished predominately Democratic regions.
"Factory workers at GM see layoffs, not benefits, after tax cuts." – NBC News
Last week NBC publicized a story by Kathryn Kranhold  of The Center for Public Integrity that shows 60 companies – Amazon, Netflix, Eli Lilly and John Deere among them – will pay no taxes this year or have actually earned tax credits they can use toward future taxes.
John Deere reported earning $2.15 billion before taxes. "It owed no U.S. taxes in 2018 and reported that it was owed $268 million from the government, after taking into consideration various deductions and credits, according to its annual filing with the Securities and Exchange Commission," according to Kranhold.
Isn't it reassuring to know that your tax increases are going to such a worthy cause?
Matthew Gardner, a senior fellow at the Institute on Taxation and Economic Policy, made the obvious observation, "The specter of big corporations avoiding all income taxes on billions in profits sends a strong and corrosive signal to Americans: that the tax system is stacked against them, in favor of corporations and the wealthiest Americans."
But Trump still hates the right people. Unwealthy Republicans – they couldn't wreak such havoc without a lot of help – can consider their net losses the price of admission to the corporate socialist peanut gallery.
– Gary Edmondson is chair of the Stephens County Democratic Party; scdpok.us or facebook.com/SCDPOK/.