BY DAVID PERRYMAN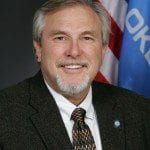 Ray Bradbury's headstone, prepared prior to his death, simply says "Ray Bradbury 1920-2012 Author of Fahrenheit 451," a simple epitaph for a man whose great literary contributions expanded our thoughts, indicted our behavior and allowed us an opportunity to respond with greater justice.
While Bradbury may have considered Fahrenheit his greatest achievement, in 1952, the year before it was published, Collier's magazine published A Sound of Thunder, a short story that explores the relationship between cause and effect. Bradbury illustrates the magnitude a seemingly small act may have on the future for years, generations or even for all mankind.
The concept upon which Bradbury's story is based has evolved into what is now called the Butterfly Effect. The theory that an action as small as the movement of air from a butterfly's wing may ultimately cause of a typhoon on the other side of the world has been explored in a number of literary offerings.
In 2004, Ashton Kutcher's character in The Butterfly Effect experienced that even if we are given the opportunity to change things from our past, there is always the chance, or even the probability, that the resulting consequences will be at odds with our intent. While this revelation is frustrating, it is also liberating in that we realize that so long as we strive to make the "right decisions" sometimes outcomes are unpredictable and beyond our control.
Last week, I and five other legislators attended a summit conference on human trafficking in Oklahoma City. The goal of the summit was to collaboratively create and facilitate a state action plan to assist legislators and anti-trafficking entities in improving Oklahoma's fight against human trafficking.
Human trafficking often includes sex trafficking and may include international movement of exploited persons but may also be limited only to American citizens and not have a sexual component. Human trafficking is insidious and exists in some form in every community in the nation, including the community where you live.
In response to the international problem of human trafficking, in 2002, the UN General Assembly adopted a "Protocol to Prevent, Suppress and Punish Trafficking in Persons, Especially Women and Children." In 2008, President George W. Bush signed the William Wilberforce Trafficking Victims Protection Act.
William Wilberforce was an early 19th Century English politician who died 35 years before the American Civil War after spending his life attempting to eradicate human slavery. The 2008 law, among other things, requires certain vulnerable individuals who seek to enter the United States to be taken into custody and processed in a manner that would protect them and decrease the possibility that they would be forced into servitude.
For all of President Bush's good intentions, our border patrol is now inundated with tens of thousands of women and children who were the intended beneficiaries of the 2008 law. Now, as so often is the case, the issue has become politicized. Partisan politicians, their respective news outlets, talking heads and biased columnists inject fear and hate into the equation and the resulting hysteria overwhelms reason.
Tragically, the United States is facing a problem. We would all rather these women and children safely reside in their home countries. We all worry about the cost of processing and the impact on our resources. Given the political climate, these fears are natural; however, before we demand that America's hands be washed of this situation, we must recognize the contribution that our society has made to the situation.
If there were not a market for goods and services based on human trafficking and exploitation in our country, drug cartels, sex traffickers and exploiters of these vulnerable human beings would not see a profit. Without that profit motive, there would be far less violence and danger in the home country of exploited human beings. In the absence of violence and danger, parents of children and the children themselves would not flee death and exploitation.
I cannot comprehend the fear of immediate danger that exists there to make a parent or grandparent figuratively place their child in a reed basket, float it down the river away from danger and hope that it is rescued by someone with compassion.
In this age of political spin, blame is assigned at every turn. Should we blame the federal government for enforcing a 2008 law? Or President Obama for the effects of a 2008 law? Or President Bush for the 2008 law itself? No, each of those acts were and are compassionate.
As human beings, we cannot change the past. We have control only of our individual destiny and the decisions that we make today. The tagline for the movie The Butterfly Effect is, "Change one thing, Change everything."
There is no better time to begin. Get engaged with the issues. Speak out about human trafficking and exploitation of all human beings. The change you effect may change the world.
– David Perryman, a Chickasha Democrat, represents District 56 in the Oklahoma House of Representatives