BY SUSAN ESTRICH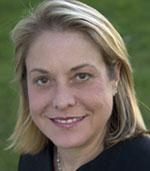 Were you angry?
Could you hardly believe those men?
I'm sorry to be Ebenezer Scrooge, or whoever the Halloween equivalent is. But wasn't it just a few weeks ago that women were short of tears at the market, glued to the televisions, telling one another stories they had never told? Get up. Give.
And now everyone is making Halloween decorations.
It was supposed to be a teachable moment. We watched a brave woman come forward with a story that was so painfully familiar that wrinkled women winced. We knew she was telling the truth. Everyone knew. She didn't ask for it.
And then he did what every guy has done at least once to every woman I have met.
He lied. He lied to his wife, and he lied to his handlers, and he lied on TV, and my guess is, he even lied to himself. Which kind of candy do you like?
And he got away with it.
He did. They do. Sorry, kids. Bad guys win quite frequently.
But we live in a democracy, right? Isn't that what I cried for as Richard Nixon took off? No man was above the law. I dreamt of being Archibald Cox.
My kids get Brett Kavanaugh instead.
I wonder if he's having fun on the court.
I wonder if she still needs security when she takes her kids to school.
But most of all, I wonder if all those women who were shaking their heads, all those woman who knew just what was and those women whose husbands did much worse will remember when they go to the polls.
There are three things you can do:
1. Shit work: That's right. I don't care if you've run 10 campaigns. At this point, so what? You don't know what's going on. Don't pretend you can walk into a business and solve all the problems. Answer the phone. Drive.
2. Money: Having it doesn't guarantee victory. Not having it makes defeat more likely. If your friends are running till it hurts, give till it hurts. I hate the system. I hate the ads. I hate the lies and the b.s. I hate it all. The only thing I hate more is losing.
3. Time: Find it. Move. Go door to door. Buy the pizza. Buy the bagels. I staffed 26 government locations with free bagels and good-looking bachelors. The places were hopping. A million websites will tell you where to go. It will also be the experience of a lifetime caring for something that much.
And then, just vote. One vote doesn't matter; Malcolm Gladwell can prove it. But voting matters. Participating matters.
Or you can sit around and complain like a privileged millennial of any age – I think it's an adjective and not a chronological measure – while secretly enjoying the fruits of an improving market and remembering to wear sunscreen.
My friends in politics used to say that Americans have the attention span of a gnat.
I've spent my life hoping they are wrong.
– Susan Estrich's columns appear regularly in The Oklahoma Observer
Creators.com