BY MARK Y.A. DAVIES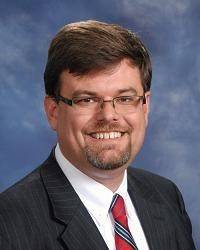 The reason American Christianity does not stand against the actions of our current president is because American Christianity is not Christianity properly understood as the way of Jesus. It puts a warped view of "American" before Christianity. Christians who live in United States must reject this.
What we are seeing in Christianity in the United States is a battle over whether the way of Jesus will have any real practical influence in the life of churches and in the life of persons who call themselves Christian.
Christians and Christian churches who do not welcome the stranger; who do not seek justice for poor and oppressed; and who do not care for the hungry, the thirsty, the sick, the homeless, the imprisoned, and all creation are living in such a way as if the life and teachings of Jesus are wholly irrelevant.
They have put nationalism and, in many cases, race before the way of Jesus. They have put fear and hatred and their own desire for security before Jesus' call to seek justice for all people, to love all of our neighbors, and be not afraid. They have exiled Jesus from their churches – churches that would make Jesus weep that his name is being associated with the very expressions of hatred, fear, and corrupt power that Jesus gave his life to resist.
The news that such Christians and such churches bring to the world is not the good news for the poor and oppressed that was the clarion call of Jesus' work in this world. Rather, it is news of exclusion, control, fear, and oppression of the weak and vulnerable in our midst. It is the news of exploitation of the community of all creation rather than its care.
The "religious freedom" that such Christians and churches seek is a freedom to discriminate and exclude rather than a responsible freedom that seeks love and justice for all.
Jesus would set foot in such churches for only one reason: to turn over the tables of injustice and to call us all to repentance – to turn away from fear, hate, and nationalism so that we might turn our lives toward the good news of the Beloved Community.
The response that such Christians and churches would make to Jesus' message would likely be similar to the violent rejection Jesus received at the hands of the corrupt power of the empire of his day. And with so many people in our churches carrying guns, a brown man turning over tables and calling out for repentance might not even make it out of church alive.
– Mark Y.A. Davies is the Wimberly Professor of Social and Ecological Ethics and director of the World House Institute for Social and Ecological Responsibility at Oklahoma City University. Click here for more of his essays.