BY JEREMY KUZMAROV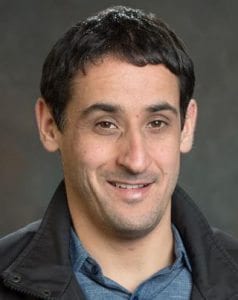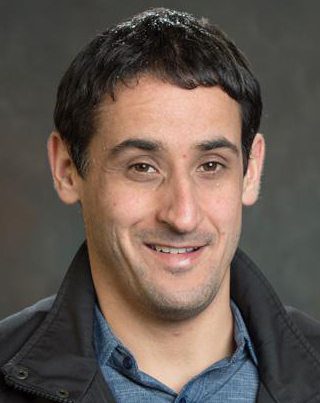 Woody Guthrie, the great American folk singer, would be appalled by the horrible conditions in the public schools in Guthrie, OK, the town whose name his family shares.
Mandy Rife teaches eighth grade reading there, and has a Master's degree and says she only makes $29,000 per year, which requires her to take on another job. She said the classrooms in the school have black mold on the walls and mushy water that leaks from the ceiling. Walls are literally collapsing. Her classroom is so overcrowded the desks are all smashed together.
There are not enough books for all the kids, and Rife has to supply paper and pencils out of her own pocket, despite her meager salary.
"When kids go to a school that is dilapidated," she said, "they feel like no one cares."
Rife has been among the thousands of striking Oklahoma teachers and their supporters rallying each day outside the state Capitol in Oklahoma City, urging lawmakers to raise funding for education to address the statewide crisis.
She and her colleague, Sheri Stevenson, who teaches eighth grade math, are holding out a sign that points out how the Legislature spends double the amount on prisons than on students.
"Something is obviously wrong with this," Rife notes, "and our kids deserve so much more."
The strike in Oklahoma began on Monday, April 2 following the success of the teachers strike in West Virginia, and has been accompanied by a teachers' revolt in Kentucky and likely Arizona.
Oklahoma ranks in the top five states for oil and natural gas production, and gives$500 million a year in tax breaks to energy companies but has cut funding for education by 28% since 2008.
Several dozen teachers, including Tulsa Public Schools Superintendent Deborah Geist, have braved unseasonably cold temperatures to march nearly 100 miles from Tulsa to Oklahoma City in support of the protests.
The teachers union is demanding that the Legislature remove capital gains exemptions, which could bring in an additional $100 million in revenue, and implement a hotel tax that would bring in an estimated $50 million.
In a desperate measure prior to the walkout, the Legislature gave teachers a $6,100 raise, though the amount was too little too late, given over a decade of neglect that has left Oklahoma teachers' salaries – and graduation rates – among the lowest in the nation.
Gov. Mary Fallin made some insensitive comments last week about teachers' being like spoiled teenagers wanting a new car, which has been the source of ridicule in protestors' signs.
The signs further mocked the governor for taking care of oil and gas interests at the expense of the state's children and noted that Mike Gundy and Lincoln Riley [Oklahoma State and Oklahoma University football coaches, respectively] would not keep their jobs if their teams were ranked 49thout of 50.
One lady at the protest dressed in medieval garb had a sign that read "Oklahoma Education laws are medieval" while another said "make Oklahoma smart again" – a subtle jibe at President Trump.
The conditions at Wheeler Elementary School in Oklahoma City exemplify how Oklahoma schools have come to resemble those in Third World nations – or worse.
Julianne Persa, a second grade teacher, told me that her class had termites, while her colleague Jordan Jameson, who teaches third grade, says hers had lizards in her sink and ants and that there were tarantulas and mice roaming around the school which was badly in need of repair.
Both women are frustrated at having over 30 students in their class, which makes one-on-one time with students difficult. They also say the state has not provided them a proper math curriculum or textbooks, requiring them to find lesson plans from the internet.
They and their colleagues have to work second jobs after school and – to add insult to injury – have to use a portion of this income to buy their own school supplies.
"It's not fair for us to spend our money on supplies," Persa said. "You wouldn't ask a doctor to buy his own scalpel or lawyer to chip in for the electricity bill."
These comments echo those of Christina Roty, a teacher at Will Rogers School in Tulsa who said she had to attend a two-day unpaid workshop just to get calculators and that she did not sign up to be a teacher in order to spend her time "searching for furniture and supplies."
Scott Helton, a 12thgrade English teacher from Westmoore High School, said that even though his district is one of the better ones, because of overcrowding, if everyone shows up in his class there are not enough places to sit.
"How can someone learn well without a solid place to sit down? The message that the state of Oklahoma is giving to our students is that Oklahoma does not care about them or their future."
The teachers protests have brought about a well of pent up emotion and anger that seems poised now to bring about social change. The Socialist Workers Party and Bernie Sanders' "Our Revolution," as well as Democratic political operatives, were out in full force at the rally, trying to capitalize on the disaffection with the GOP.
One sign read: "You can't fix stupid, but you can vote 'em out."
We'll see if that proves true in November.
– Tulsan Jeremy Kuzmarov is author of multiple books on U.S. foreign policy and contributor to the Huffington Post among other online publications.