BY JOE DORMAN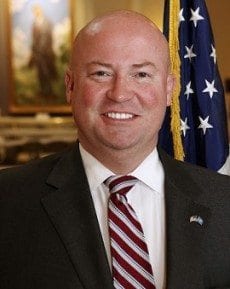 Over the weekend, one of the volunteers from my campaign had something terrible happen to his family. I received a message through social media asking for help in locating his missing step-daughter. She had disappeared from home and he and his wife were frantic. They took to the Internet to spread the message so many eyes would be on the lookout for her.
The most recent update on Monday was that she had been located and was at a hospital receiving treatment for injuries, but she was alive and would be returning home. Authorities were investigating the incident and looking for the person who had caused her harm.
This story ended far better than many others. Two years ago, I authored legislation to help Oklahoma families locate missing children, whether they had been abducted or had run away from home. I worked with a family in reviewing the case of their murdered daughter to see what could have been done differently.
We worked to write legislation to create a runaway alert system, similar to the Amber Alert. Many are unaware Amber Alerts are not issued for all missing children or runaways. They are only used in cases of a suspected abduction. The reason given is there are tens of thousands of reported runaways each year in Oklahoma.
Here is the exact wording from the Oklahoma plan:
The Amber Plan should only be activated when a child 17 years of age or younger, or an individual under proven mental or physical disability is abducted and there is reason to believe the victim is in imminent danger of serious bodily injury or death, and there is information available to disseminate to law enforcement agencies and the general public which could assist in the safe recovery of the victim and/or the apprehension of a suspect.
You can read the full memorandum at https://www.dps.state.ok.us/amberalert/amberplan.pdf.
Our proposed legislation would create a voluntary alert for police officers during a runaway situation if they signed up by zip codes. Officers would be notified as the case was reported to the Center for Missing and Exploited Children, the system used nationwide by authorities. This would contain the alert to a specific area and not overload an officer with statewide reports.
Under our proposal, children could also be detained until parents were notified and an exit interview would be given by authorities to prevent returning a child to a harmful situation.
The full cost of developing the software program was estimated to be about $80,000. I added to the legislation that private resources could be used so less financial burden would impact the Department of Public Safety budget each year. Parents would also be responsible for the costs associated with returning the child home.
The bill passed the House of Representatives, but was rejected in the Oklahoma Senate. The next year, the bill was denied a hearing. This year, a similar version authored by Rep. Shane Stone, D-Oklahoma City, was denied a final hearing in committee.
The frustrating part of government is the refusal to look at issues and offer solutions to obvious problems. It seems easier for them to dismiss ideas with no discussion on merits. We see many good ideas meet the same fate in all levels of government.
It is my hope that this and other common sense ideas have the opportunity to become law in 2016.
– Joe Dorman, a Rush Springs Democrat, represented District 65 in the Oklahoma House of Representatives for 12 years. He was the 2014 Democratic nominee for governor.