BY GARY EDMONDSON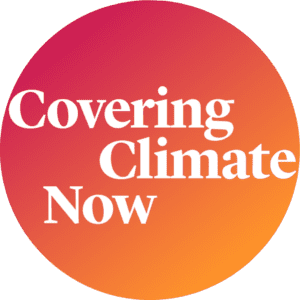 In August, NBC ran a story on "a growing wave of Swedes who've given up flying because of carbon emissions produced by air travel …
"'Flying is an extremely carbon-intensive activity, and every flight avoided is a substantial emissions savings,' said Kimberly Nicholas, a climate change researcher and lecturer at Lund University in Sweden."
Can't we escape those pesky Swedes? Next thing you know little Greta Thunberg will be telling U.S. senators – only Democrats in attendance – "Please save your praise. We don't want it … Don't invite us here to just tell us how inspiring we are without actually doing anything about it because it doesn't lead to anything."
Yeah, she did that last month. The Huffington Post posted the story from The Guardian: "If you want advice for what you should do, invite scientists, ask scientists for their expertise … We don't want to be heard. We want the science to be heard."
And that science offers some solutions, one of the most effective being one of the cheapest.
The Nature Conservancy has called for the planting of a billion trees "across the planet. Trees provide so many benefits to our everyday lives. They filter clean air, provide fresh drinking water, help curb climate change, and create homes for thousands of species of plants and animals."
But that initiative gets topped by the European study that Common Dreams headlined as "Global effort to plant a trillion trees 'overwhelmingly' among the most effective – and cheapest – solutions to climate emergency."
And, yes, strategically planted, those trees can provide shade to our homes and reduce our air conditioning bills.
Oklahoma's wind energy business is among the best in the country. Some countries are generating energy from the tidal waters – coming and going.
Blogging for the Union of Concerned Scientists Sept. 16, senior energy analyst John Rogers explained "five signs of clean energy progress."
Topping his list: "Solar power's growth in the U.S. over the last decade has been a sight to behold … we've added enough solar panels on rooftops, in large arrays in deserts and everywhere in between in each of the last few years to generate zero-carbon electricity equivalent to 1-1.5 million typical household demands."
Placing second is wind power: "With the growth to some 100,000 megawatts of turbines, we now have enough wind turbines to meet the electricity needs of some 30 million U.S. households."
The combined effect of these clean energies rates third place on Rogers' list: "We've upped the electricity contribution from solar and wind from one in every 71 kilowatt hours in 2009 to one in every 11 in 2018."
The decline in dirty coal generating plants garners fourth spot, though Rogers points out that other fossil fuels have made coal an economical loser.
And to spur the development of wind and solar energy, Rogers notes the improving quality of storage batteries for still or cloudy days.
KOTA-TV in Rapid City reported Sept. 13 that more than 80 people had been at South Dakota School of Mines and Technology for a two-days "talking about the next generation of batteries."
The goal is "to establish an international center at Mines to develop solid-state batteries that will be safer, cheaper and more efficient than what we have now …
"Entrepreneur in residence Kathryn Fitzgerald says, 'Every person will be touched by this. If you use a cell phone or a smart phone, the devices you use will eventually have this. We had Medtronic here. It will eventually go into medical technology, implantables and wearables, electric vehicles, once they take off. By the way, that's coming faster than anyone realizes probably in this area.'"
With no leadership from Dirty Donald Trump and his Republican cronies, it is good to know that some folks are looking out for our future.