BY DAVID PERRYMAN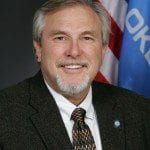 Blue pills. Pink pills. Some have little dots. Fat pills. Skinny pills. Even pills for Chicken Pox. Today, there is a pill for whatever ails us.
An apple a day used to keep the doctor away. But that was before the age of pharmaceuticals.
September 2015 has been rough for the image of mega-corporations. Their public relations firms have had their work cut out for them.
First, GM agreed to pay $900 million to settle a criminal investigation involving an ignition switch after causing at least 169 deaths and admitting that the company had known about the defect for a decade.
Then, Volkswagen admitted that it had installed software that rigged emission tests on its diesel engines to allow the vehicle to spew 40 times more deadly pollutants into the air than regulations allowed.
However, this month's prize in this non-exhaustive recap of corporate greed may well go to a drug company for an incident during the same week that Pope Francis was reminding America that we should do unto others as we would have them do unto us.
Apparently, Turing Pharmaceuticals or the former hedge fund manager who runs Turing wasn't listening as he increased the price of Daraprim, a 62-year-old drug for the treatment of parasitic infections by 5,555% – to $750 per pill a month after he bought the company that made it.
The new cost of treatment skyrocketed to $63,000 for minor infections and those with severe long-term cases could be required to pay more than $634,000 annually for the pills that cost about a dollar each to manufacture and sold for $13.50 each a month ago.
After the public outcry, Turing experienced a moment of compassion and announced that customers would not have to pay $750 per pill, but that drugs are expensive because of the costs to develop them.
To be fair, drug companies do spend a lot of money on research and development; however, a study of 11 years of financial statements of 14 large pharmaceutical companies by Dr. David Belk, an Alameda, CA internist, discloses that the profit margin of drug companies is greater than the amount they reinvest in new drug research. He also reported that drug companies spend twice as much on marketing and advertising as they spent on research and development.
In short, Dr. Belk found that the 14 companies grossed $4.4 trillion over the 11 years of his study. During that time, the companies spent $735 billion on research and a whopping $1.33 trillion telling us to ask our doctors whether a medication may be right for us.
Unfortunately, this space is not large enough to discuss the disparity between what Americans pay for prescriptions compared to what is paid by Canadians or Europeans.
If our representatives in Washington, DC really want to do something about the costs of health care, medications are a great place to start. Unfortunately, they prefer pharmaceutical campaign contributions over an apple a day.
– David Perryman, a Chickasha Democrat, serves District 56 in the Oklahoma House of Representatives