BY DAVID SLANE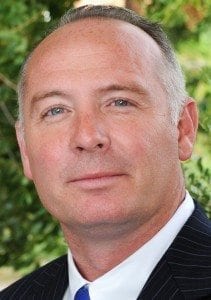 Oftentimes, the public is unaware of the legal process involving murder cases, so I'm speaking out to set the record straight about a controversial and highly publicized capital punishment case in Oklahoma.
Coming from a criminal defense attorney, this may sound odd but Oklahoma County District Attorney David Prater's recent actions in the death row case of Richard Glossip fit within all legal and ethical boundaries.
Prater interviewed Michael G. Scott, a former Oklahoma prison inmate who provided an affidavit in the Glossip case, after Scott was arrested on minor complaints in Rogers County. Scott swore in his affidavit that he overheard Justin Sneed, the man who killed an Oklahoma City motel owner but later implicated Glossip, tell other inmates at Joseph Harp Correctional Center that he framed Glossip. Glossip is scheduled to die by lethal injection Sept. 30.
The affidavit was filed with the Oklahoma Court of Criminal Appeals as part of new evidence in the case.
It's my belief that Prater simply wanted to interview Scott to ensure he is telling the truth. He had a legal obligation to talk to Scott, even if the circumstances were less than ideal. Lawyers, whether prosecutors or defense attorneys, have a right to interview all witnesses.
If Prater failed to interview Scott, he would have been criticized for not doing his job. In my opinion, there was no conspiracy involved in Scott's arrest or interview with Prater. Scott was held for a short time and then released. He was taken into custody by Rogers County law enforcement and held on complaints that he had not performed his community service or paid court costs on a suspended sentence from 2014.
Admittedly, Prater knew in advance that Scott would be arrested and traveled to Claremore so he could personally question the man about his affidavit and if he was being honest in his statements.
Having fought against this district attorney for many years, I have never known him to be dishonest or unethical. In fact, he fired two of his own prosecutors for misconduct and later requested a conviction be overturned because of critical mistakes they made.
The portrayal of him by the news media in this case is wrong. Being a district attorney is not the most popular in town, but Prater is a good man doing a difficult job. As a defense attorney who has handled murder cases, including those with death as a possible punishment, and as a lawyer who opposes capital punishment I can honestly say Prater was correct to interview Scott.
I make this comment publicly because I believe Prater to be a man and prosecutor who respects the law and will fight to do what's right regardless of the end result. David Prater should be commended for what he did in Rogers County. He doesn't have the luxury of picking and choosing witnesses. He interviews people who are involved in the case at hand. In this instance, Scott was made part of this death penalty case by Glossip's legal team.
Impugning Prater's integrity is wrong because he did nothing wrong. He made a judgment call to interview Scott because the man had been ignoring his telephone calls. He did his job as the Oklahoma County DA. That's what we as citizens should expect and demand of our district attorney.
– David Slane is an Oklahoma City criminal defense attorney who has practiced law for more than 20 years.
Photo illustration of Richard Glossip and death chamber courtesy of thefreethoughtproject.com.