UPDATE: Oklahoma lawmakers today told Gov. Mary Fallin what she could do with her veto pen – overwhelmingly voting to override yesterday's veto of HB 2625. The Senate favored the override 45-2 to override, the House 79-17.
BY ARNOLD HAMILTON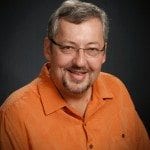 She didn't draw a viable primary opponent in her bid for re-election. Her poll numbers remain high. And her campaign fund held 20 times as much money [$1.7 million] as her Democratic opponent [$84,038] at the end of the last reporting period.
For Gov. Mary Fallin, the strategy seemed simple: Stay on message. Avoid mistakes. Coast to victory.
So far, so … bad.
Given what's transpired in recent months, Oklahoma's Republican governor is either politically tone deaf, getting bad advice or suffering a severe case of political hubris – none of which suggests smart use of the powerful political hand she's been dealt.
Tuesday's veto of HB 2625 which would have given parents and educators joint power to promote students who failed the state's third grade reading test was just the latest in a series of blunders.
She hitched her wagon to the most unpopular state superintendent in modern times, Janet Barresi, in defending the high-stakes testing that does little more than enrich out-of-state testing companies and create a tool for attacking public education.
With one signature, Fallin not only angered parents and educators across Oklahoma – some of whom delivered petitions to her office a day earlier urging her to sign the bill – but also lobbed a Molotov cocktail into a Legislature dominated by members of her own party.
Oh, and did we mention the GOP Legislature supported HB 2625 by a combined 133-7 vote in both houses? The veto puts her Republican legislative colleagues in a difficult spot politically – override the governor, yet again, in an election year or let the veto stand. Either could create unnecessary campaign headaches for some members of her party's team.
In a press conference announcing the veto, the governor parroted the usual rightwing, anti-public education sloganeering in defending the standardized testing that disproportionately affected poverty-stricken inner-city students.
For example, she ridiculed test critics as those who would return to the bad old days of "social promotion." And she recited yet again the old line that, through third grade, students learn to read, then read to learn.
Wish I had a dollar for every time I've heard a public school hater utter that line at the Capitol. It's a one-size-fits-all slogan that sounds reasonable but has no basis in reality.
What I actually wish I'd heard is a serious discussion of the "P" word – poverty – the real elephant in the Capitol's Blue Room. All you need to do is look at the districts with the highest percentages of students that failed the third-grade reading test to see poverty's impact on learning.
It also doesn't take a genius to figure out that Oklahoma lawmakers and governors have failed to commit the resources necessary to help those students – tutoring, special programs, whatever it takes. If, that is, state leaders truly are interested in ensuring that all of Oklahoma's children have the tools to become all their creator intended.
You see, the dirty little secret among the anti-public ed crowd – including the state's silk-stocking corporatists – is that many don't really care about the state's poorest kids. Those who don't make it academically provide the corporatists a steady supply of cheap – i.e. minimum wage – labor or help keep the prison industrial complex growing.
It's also significant to note that about half the 7,970 third-graders who failed the test are special ed students. The governor contends safeguards are already in place to protect those whose disabilities make it difficult, if not impossible, to pass the standardized test. Parents and educators – and a vast majority of the state lawmakers – beg to disagree.
Fallin's ill-conceived veto isn't an isolated incident – it's suggestive of a pattern of political lamesmanship.
First, she was one-upped in the tornado shelter debate by her Democratic challenger, state Rep. Joe Dorman, who offered a simple, sensible proposal: the state would issue $500 million in bonds that school districts could tap to finance the life-saving construction, all paid with revenue generated by the state franchise tax [suspended four years ago].
Fallin's key political base, the State Chamber crowd, went ballistic – they wanted to drive a stake in the heart of the half-century-old tax that imposed a mere $1.25 levy on every $1,000 a corporate invests in Oklahoma. Oh, the humanity!
The governor opted instead for a constitutional amendment that, if approved by voters, would give school districts the authority to expand their borrowing capacity – in other words, go deeper in debt – to finance safe rooms or other security needs.
The proposal ignored two rather significant realities: First, it would likely cause property taxes to skyrocket, hitting agricultural interests and seniors especially hard [the property taxes would be necessary to repay the bonds]. Second, giving districts the opportunity to borrow more money doesn't mean they can repay it – not all have the property wealth of Jenks or Norman or Edmond or Broken Arrow.
Worse, Fallin has been unable to get a Legislature dominated by members of her party to even put her proposal on the November ballot. We heard a lot about Oklahoma's dearth of public school shelters in the lead-up to Tuesday's anniversary of the Moore tornado that killed seven third-graders at Plaza Towers Elementary School. We could hear more about how the state's elected leadership is failing our kids as tornado season shifts into high gear.
Second, Fallin erred badly by sticking her nose into the legal debate over whether the state Supreme Court had the authority [it did!] to delay the late April execution of Clayton Lockett. As the world knows, Lockett's execution was botched when the state's newly acquired three-drug cocktail failed to work as promised by the attorney general and governor.
Outside of death penalty opponents, you won't find much sympathy in Oklahoma for Lockett's agonizing death. But Fallin's problem isn't that Lockett appeared to suffer before dying of an alleged heart attack.
Her problem is that her version – and the official version – of events didn't match what reporters on the scene witnessed. Compounding suspicions, she then appointed her cabinet secretary for public safety to investigate what went wrong – hardly an independent review.
History shows the cover-up is nearly always worse than the crime. We don't yet know, of course, what really happened that caused Lockett's execution to go horribly wrong. But we do know that Oklahomans historically rebel against elected leaders that attempt to shroud important public policy matters in secrecy.
This could become a very sticky election year problem for the governor.
Third, Fallin poked her finger in the Legislature's collective eye when she recently vetoed 15 House bills – signaling her displeasure with the work of both chambers. What she really was expressing, of course, was a petulant my-way-or-the-highway approach to policymaking. Lawmakers weren't passing enough of her pet projects.
Hardly a great way to win friends and influence enemies. Can you imagine some lawmakers will remember the veto when it comes time to help Fallin's campaign in their districts?
Let's be clear: None of these examples suggest her political career is in imminent danger. It's a long time – politically – until November. Tempers will subside.
On the other hand, the bumbling becomes part of a narrative that builds in voters' minds. In a year when Republicans are yawning their way toward November, figuring Oklahoma is GOP solid, self-inflicted wounds could provide opportunities for some electoral surprises.
– Arnold Hamilton is editor of The Oklahoma Observer