BY JOE CONASON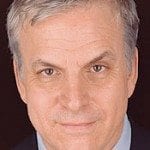 Among the most disturbing moments during the last presidential election cycle occurred in September 2016, when a group of top intelligence officials briefed congressional leaders on the Kremlin's aggressive hacking campaign.
Aiming for bipartisan unity against a threat from a hostile foreign power, then-President Obama sent his counterterrorism adviser, Lisa Monaco, then-FBI Director James Comey and then-Homeland Security Secretary Jeh Johnson to a secret meeting on Capitol Hill with the "Gang of 12" – leaders of both parties in the House and Senate plus the chairs and ranking members of the homeland security and intelligence committees. They asked the congressional leaders to join together and urge state and local election officials to protect the vote from Russian hacking with the assistance of federal authorities.
Patriotic instinct might have motivated most of the leaders to cooperate. But Senate Majority Leader Mitch McConnell objected, vehemently, to any such pushback against Russian President Vladimir Putin's agents. Not only did he question the intelligence community's findings about Russian interference but he also warned that he considered any such public rebuke of Moscow a partisan attempt by the White House to turn the election.
Obama backed down, which proved to be a historic blunder. And McConnell got a Republican president and a Cabinet position for his wife, Trump's transportation secretary, Elaine Chao – who has used that position to enrich her family of Chinese shipping magnates.
Although there was plenty of evidence by September 2016 that the Russians were seeking to interfere in our election on behalf of their preferred candidate Trump, McConnell seized on lingering doubts to conceal from voters what intelligence officials knew. He has no such excuses now, after the Mueller report and many previous reports have dispelled any doubt about Putin's active measures.
Indeed, we now know that their intelligence services penetrated deeply into state election networks. While there is no evidence that those hacks changed any votes, it is entirely possible that the Russians will attempt to do so next time – and may well possess the capability.
And yet, the Republican leader still refuses to take action to protect our elections from the next assault by the Russians, in 2020. He has repeatedly blocked bipartisan bills that seek to enhance election security from reaching the Senate floor. In fact, McConnell has killed at least three such bills within the past few months.
First he knocked off the Secure Elections Act, sponsored by Sens. Amy Klobuchar, D-MN, and James Lankford, R-OK, which would empower the Department of Homeland Security to oversee and coordinate national efforts to counter any foreign entities' attempts to interfere in U.S. elections; and fund improved cybersecurity programs for state and local election authorities. According to Klobuchar, McConnell and the White House stopped that legislation in a joint effort.
Then the Senate leader and the Trump gang teamed up against a pair of bipartisan bills approved unanimously by the Senate Judiciary Committee, chaired by the president's obsequious pal Lindsey Graham, R-SC. Like the Secure Elections Act, those bills would have sought to deter outside incursions into U.S. elections – and would have made hacking into a state voting system a federal crime.
McConnell worked in tandem with the Trump White House to stall this vital legislation before the 2020 election, presumably to save the president any embarrassment over vetoing it. Neither McConnell nor Trump has stated their exact objections to protecting our election systems. Perhaps someone should ask Putin directly.
When Robert Mueller spoke publicly about the findings of his investigation as he resigned from the Justice Department, he warned that all Americans should concern themselves with the Russians' 2016 attack – obviously because it will happen again. Security and intelligence officials across the country have uttered that same warning, more than once. And both the Republican Senate majority and the White House have stymied any action to protect the integrity of our democracy.
Perhaps we should turn our attention now to the enemies within.
– Joe Conason's columns appear regularly in The Oklahoma Observer
Creators.com