BY NATHANIEL BATCHELDER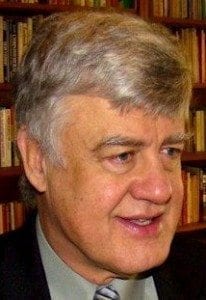 Deuteronomy 17:6 states: "On the testimony of two or three witnesses a man shall be put to death, but no one shall be put to death on the testimony of only one witness."
On Sept. 16, Oklahoma plans to execute Richard Glossip, a man accused by only one witness.
What is known is that 19-year old Justin Sneed did the murder, and that during six hours of police interrogation, accused Richard Glossip of hiring him to kill Barry Van Treese.
In exchange, Sneed got life, and Richard Glossip got death. Nothing beyond Sneed's testimony links Richard Glossip to the murder.
Gov. Mary Fallin could grant a 60-day stay of execution to allow Richard Glossip's new defense team more time for further investigation. So far, says she will not.
How could a governor committed to keeping the Ten Commandments on state Capitol grounds in defiance of the Supreme Court's orders be so committed to executing Richard Glossip in defiance of Deuteronomy 17:6, "on the testimony of only one witness."
To help Richard get a 60-day stay, people can call the Oklahoma governor's office at 405.521.2342 or sign the petition at www.MoveOn.org/RichardGlossip.
– Nathaniel Batchelder is director of The Peace House in Oklahoma City and a frequent contributor to The Oklahoma Observer
Editor's Note: For more on the Glossip case, see Observer Editor Arnold Hamilton's column The Absence of Fairness in Criminal Justice System in the Sept. 4 Journal Record.