BY DAVID PERRYMAN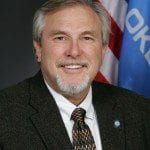 According to John Gunnell's Standard Guide to 1950's American Cars, "It was 1957, and more than ever before the hit songs of the year reflected the American culture's swing towards being young at heart. Among the leaders on the charts were 'Young Love,' 'Wake Up Little Susie,' and 'That'll Be the Day.'"
The space race had just begun and "launching" became the "in" term for getting things underway.
It was the age of the '57 Chevy and the Ford Thunderbird and both sported tubeless tires for the first time. Years would elapse before automotive safety got more serious than Ford's "Lifeguard Door Latches."
More than five decades later, safety features like side curtain airbags, lane departure warnings and pre-collision automatic braking are becoming standard equipment.
Seventy years ago, most rural counties had no hospitals. If they did, it was usually affiliated with a doctor's practice. In 1946, during the Truman Administration, a bipartisan effort involving a GOP senator and a Democratic senator sought to bring good quality medical care to rural America.
Beginning in the late 1940s and for 20 to 30 years, the Hill-Burton Act provided grants and loans for the construction of hospitals, primarily in underserved states like Oklahoma, thus creating the backbone of today's rural medical care.
Unfortunately, while medical science has advanced, rural hospital infrastructure has not always kept pace.
We would never place the rigorous demands on 58-year-old cars that we do on 58-year-old hospitals, but day-in and day-out across rural Oklahoma we expect our hospitals to be there the instant that we need them.
For a multitude of reasons, hospitals in rural Oklahoma are under financial siege. They are required to treat many people regardless of the ability to pay.
For years, they have not had sufficient cash flow to reinvest to upgrade infrastructure. More than half of Oklahoma's rural hospitals have operated at a loss since 2009. At least seven have filed bankruptcy since 2011 and a dozen or more have less than 10 days cash on hand to operate.
It has been said that a recession is when your neighbor loses his job and a depression is when you lose yours. The same goes for the risk of losing one's hospital.
Not only is basic medical care lost, but patients needing emergency care are pushed beyond the critical first 30 minutes into that time period when death or irreversible adverse medical conditions are more likely.
Beyond that, hospitals are often the first or second largest employer in a community. When a hospital closes, so does the supporting medical industry. Jobs are eliminated, restaurants, hotels and retail establishments fail and the community is much less likely to be able to attract new industry or commerce.
While there are a number of issues that are placing rural hospitals at risk, we as Oklahomans must focus on the ones that we can do something about to get our hospitals off life support.
First, support the governing body of your local hospital. Ask them what you can do as a member of your community to make sure that your hospital becomes more fiscally sound.
Second, support local and county funding sources to make up for the loss of funds that the state will be appropriating toward programs that help fund your local hospital's services.
Third, tell legislators and the governor that the situation is critical and that Oklahoma is losing $2 million per day because of partisan rhetoric.
Rural hospitals exist because of bipartisan cooperation. It is time to either stop talking about modifying Insure Oklahoma and do something about it or begin accepting federal dollars to provide Medicaid to low-income working Oklahomans.
No matter where you live or travel in Oklahoma, closed hospitals put you and your loved ones at risk.
– David Perryman, a Chickasha Democrat, serves District 56 in the Oklahoma House of Representatives