BY RICHARD L. FRICKER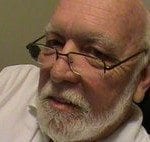 Today is Rep. Mike Ritze Buffoon Day, as announced this time last year. It should be noted that Ritze and his fellows have managed to tick off the House leadership by throwing a fit over the outcome of the Personhood bill.
It's not so much where one stands on the issue as it was how they went about their legislative antics.
Basically anyone who did not tow their particular line was branded as a baby killer, never mind that there were those Republicans who felt it was poorly or badly drawn legislation that would accomplish nothing except soak up more state money in federal court.
So on this the first anniversary of Mike Ritze Buffoon Day, not only should Ritze, R-Broken Arrow, be awarded the Buffoon Award for the second year running but Sen. Ralph Shortey and Rep. Mike Mike Reynolds, both R-Oklahoma City, should be allowed to join him as the Three Stooges of the Oklahoma Legislature.
After all, these three along with Rep. Sally Kern, R-Oklahoma City, propelled the state to spots on national television and provided puns, jokes, sarcasm and laughs for the nation at the expense of Oklahomans everywhere.
Let's hear it for the lads, funny noses and floppy shoes all around – and don't forget the horn on the belt.
And there's still more to come, the Legislature isn't over yet.
– Richard L. Fricker lives in Tulsa, OK and is a regular contributor to The Oklahoma Observer. His latest book, The Last Day of the War, is available at https://www.createspace.com/3804081.