BY DAVID PERRYMAN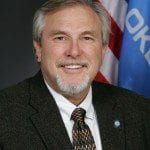 The term "Spaghetti Western" is used to describe a movie about the American West but directed and produced by Italians and normally filmed in Europe. This motion picture genre has been around for more than 70 years. Outdoor scenes are often shot in an area of Spain that bears a striking resemblance to the southwestern United States.
A young actor who wore a white hat in the television series Rawhide from the late 1950's had, according to his own account, grown weary of "kissing old ladies and dogs and being kind to everybody, and was looking for a way to break free of this squeaky clean image."
So for $15,000 and director Sergio Leone's promise of a Mercedes automobile upon completion of a movie, Clint Eastwood headed to Rome in 1964. He was to star in the first movie in a series of films that were later referred to as the "Dollar Trilogy." That movie, A Fistful of Dollars, was completed and released with little fanfare and followed the next year by For A Few Dollars More.
Eastwood rose to international fame in his role as The Man With No Name, after his third movie, Il Buono, Il Brutto, Il Cattivo, was released first in Europe and then in the U.S. as The Good, The Bad and The Ugly.
Eastwood's image of the white-hatted nice guy was forever replaced with that of a poncho wearing loner whose distance from humanity was as much a survival instinct as a matter of choice. He later recalled that as a non-smoker, the foul taste of the cigar the director required him to smoke put him in the mood for the character of The Man With No Name.
Last week marked the midway point of the 2014 regular session of the Oklahoma Legislature and as usual, there were plenty of bills and votes that qualify as Good, Bad and Ugly.
For example HB 2763 by Rep. Brian Reneger of McAlester and the vote on it qualified as Good. The bill authorized custodial grandparents to claim a $5,000 income tax deduction. In Oklahoma, 8.6% of all children are living in a grandparent's household.
According to data taken from research published by the Population Reference Bureau and the Oklahoma Department of Human Services, nationally $45,000 is the median income for families with grandparent households responsible for grandchildren under 18. Often those grandparents have significant health problems and many grandparents are forced to re-enter the work force or delay retirement to care for grandchildren and meet other aging related expenses. This bill passed out of the House 91-0.
The Bad was the infighting of the majority party during questions on HB 2540 by Rep. Terry O'Donnell, a conscientious and dedicated freshman Republican. Rep. O'Donnell's bill was a reintroduction of a bill similar to Rep. Curtis McDaniel's bill from last session to curb texting and other distracting use of mobile devices while driving. Under siege, Rep. O'Donnell withdrew his bill before it could be voted on. It was a worthy bill.
In 2012, there were more than 11,000 Oklahoma crashes in which distraction played a role. That is more than one reported crash every 50 minutes in the Sooner State. Nationally, in 2011, there were 3,331 people killed in distraction related crashes.
When are the citizens of Oklahoma going to stand up and hold the Legislature responsible for the fact that we do not have a law prohibiting texting while driving?
The absolute Ugly was the politicization of the school storm shelter and safe room issue. First, Rep. Joe Dorman kicked off an initiative petition for a vote of the people to fund a bond issue with corporate franchise taxes. The attorney general ruled that the language was not sufficient and the petition process stalled. That petition is now tied up in court with allegations of partisanship from both sides.
Subsequently, the governor pushed legislation to place a state question on the ballot to fund storm shelters with increased property taxes. Once again, both sides have alleged partisan politics. You should investigate both proposals and hold the party or parties that have politicized this issue accountable.
Being a citizen is not an easy job. You have a duty to study the issues and know the truth. The fact that the safety of our children is at stake makes this an ugly, disgusting and despicable escapade.
Clint Eastwood's character was memorialized by Michael J. Fox as Marty McFly in the scene in Back to the Future when he recreated the scene where his life was saved by a piece of steel armor worn under a familiar poncho.
Hopefully, Oklahoma's elected officials will get past partisan bickering, get beyond the past, get back to the future of our children and all citizens of this great state by championing education and improving the quality of life in the Sooner state.
– David Perryman, a Chickasha Democrat, represents District 56 in the Oklahoma House of Representatives