BY DAVID PERRYMAN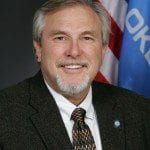 Proclaimed by some to be the greatest golf movie ever made, this month marked the 35th anniversary of the motion picture, Caddyshack. The 1980 movie involved wealthy members of Bushwood Country Club attempting to preserve the club while a billionaire developer, played by Rodney Dangerfield, sought to purchase the property for development.
However, this Chevy Chase classic is better known for the subplot showcasing assistant groundskeeper Carl Spackler, played by Bill Murray, as he matches wits and weaponry with a gopher that is wreaking havoc on the golf course.
Nine years earlier, a guy named Aaron Fechter had invented an arcade game that also featured nuisance rodents. Fechter's 1971 contraption allowed contestants to whack plastic moles as an air cylinder system randomly popped them up through holes in the game's console.
We still might be playing Whac-A-Mole today if barely a year later Atari hadn't introduced its Pong video game. Overnight, pinball machines and other vintage arcade games of chance and skill were replaced with all shapes and sizes of video screens and the rest, as we say, is history.
Today, the closest thing to Whac-A-Mole in Oklahoma is the method and madness of calls for special legislative sessions. While it is true that there are many issues that are not properly addressed during session, few justify the cost of a special session.
In 2013 re-adopting unconstitutionally adopted laws that made it more difficult to obtain a judgment against a negligent party was important enough for a special session.
But no special session was called in 2014 or 2015 even though the legislature failed to adopt new standards to replace Common Core. Consequently, in a few days, Oklahoma teachers will return to the classroom without any standardized educational goals or objectives.
Likewise, nothing was done to add common sense to the third grade reading test or end of instruction testing. Now, Oklahoma parent groups are organizing boycotts of tests required by Oklahoma, but not by the federal government.
As the session ended, city and county officials from across the state pleaded that their road budgets not be cut. Storm and flood damage increased as the request was ignored and the income tax cut was not delayed. Oklahoma's ability to repair roads and bridges, fund education and health care is in further jeopardy. No priority there and no special session.
Let's see what Oklahoma does when its citizens can no longer board a domestic commercial flight or enter a federal building with their Oklahoma driver's license. Oklahoma is among a handful of states that is on a temporary extension for compliance with the REAL ID Act of 2005. Most deadlines have already passed and domestic air travel could be restricted as early as January 2016.
Compliance has not been a priority during regular session. Will the governor use the Whac-A-Mole method to call a special session? If not, Oklahomans who are not allowed to board flights should Whac-An-Elected Official.
– David Perryman, a Chickasha Democrat, represents District 56 in the Oklahoma House of Representatives