BY RICHARD L. FRICKER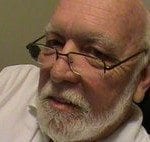 It was always an axiom around my grandmother's house that you did not toot your own trumpet. But then, there is the J.J. Cale comment from years ago, "Aint nobody goin' do your jive for you, but you."
So it is with gun liability insurance.
Following the gun legislation hearings on Capitol Hill Wednesday the conversation edged to liability insurance for firearms. NPR did a lengthy piece on the subject during its morning news cycle Thursday, describing the similarities between insuring guns and insuring cars.
Liability insurance for guns is a good idea. In fact it's such a good idea The Observer has been talking about it since Dec. 18, 2012. [Heroes, Cowards, Loons and Solutions]
The beauty of liability insurance is simple: The insurance company asks all the questions, does all the background checks, makes all the decisions as to who gets insured and for how much. They also keep the government informed as to who has insurance and who doesn't, just like they do with cars. And everyone wants the other guy to have car insurance.
As to the argument that bad guys won't get insurance the answer is simple. Just as many states do with automobiles, although it was designed with illegal immigrants in mind, a gun can be confiscated for lack of insurance – just like a car.
This actually provides police with a non-lethal method of getting illegal guns off the streets without filing all those messy felony criminal charges.
What would make the plan even better? Make insurance mandatory for any sale of a firearm.
Liability insurance also provides political cover for politicians afraid of the NRA. Approving insurance has nothing to do with restricting the "right" to bear arms. Insurance just protects every citizen from misfire, reckless discharge or a missed target.
The question to the NRA enhanced politician is simple: Why don't you want me protected from the stray bullet?
Is the NRA so sweet, their money so dear, Wayne LaPierre so charming as to be bought by the wounds of the innocent?
Gun insurance would go a long way to calm the political waters and pull the teeth of the NRA.
Liability insurance for guns is an idea whose time may have arrived. Politicians understand insurance companies – they've cashed enough of their checks and ridden on enough of their planes.
– Richard L. Fricker lives in Tulsa, OK and is a regular contributor to The Oklahoma Observer. His latest book, The Last Day of the War, is available at https://www.createspace.com/3804081 or at www.richardfricker.com.